Alek Skarlatos Is Already Super Popular On 'DWTS'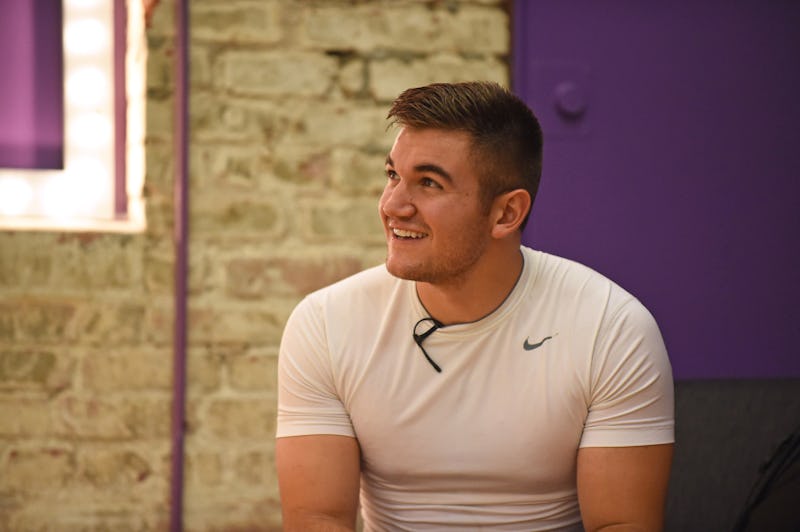 Every season, Dancing With The Stars chooses an everyday hero of sorts to compete for the Mirror Ball Trophy. This year, for Season 21, it's Alek Skarlatos, a 22-year-old Army National Guard Specialist. Earlier this summer, Alek and two friends foiled a terror plot on a French high-speed train — a gunman had plans to open fire on passengers, but Alek and his traveling companions realized what was going on and stopped the shooter from carrying out his evil deeds. Now, Alek gets to take part in a much less high-pressure situation. Partnered on Dancing With The Stars with Lindsay Arnold, Alek showed some serious promise in his first number. He was smooth, nimble, and definitely had the makings of a great dancer in there. But the most important question that is fans are asking now is not how well he can dance but is Alek Skarlatos single?
Judging from a quick glance through his social media accounts, all signs point to yes, Alek is indeed a single man. I mean, he's 22, he's out in the world, and he's having fun. Before the foiled terrorist attack, Alek was just road tripping (or train tripping, I guess) through Europe with a few of his buds. He was just an everyday guy, doing everyday things, and he's certainly not going to get a girlfriend just because he's thrust into the limelight. And if he had one, he probably wouldn't want to subject her to all the public scrutiny.
There are some rumors that he's seeing his dance partner, Lindsay, but aren't there always rumors of romance during Dancing With The Stars seasons? For now, it looks like Alek is enjoying the well-deserved fruits of his heroic labor. Maybe he'll even win the Mirror Ball Trophy this season — that would be another epic story to tell in what seems to be quite an eventful year for this young man.
Images: ABC/Matt Petit