Lana Takes Listeners Back In Time With "Salvatore"
Lana Del Rey takes fans back to yesteryear with her newest song,"Salvatore." The track featured on Del Rey's Honeymoon album, which is appropriate given the romantic vibe of the music. However, a closer look at the lyrics reveal that things are not as idyllic as they initially appear. (That's no surprise, given Del Rey's penchant for dramatic twists.)
In an interview with BBC Radio 1, Del Rey reportedly described the inspiration for "Salvatore" as "the most different from all the other tracks on the record. It has a little bit of an old world Italian feel, it's kind of a weirder song, but I love the chorus." (Quote via Rolling Stone.) Sure enough, it has the slow, moody cinematic feel of music from 1940s films, yet it feels right at home in Del Rey's repertoire.
"All the lights in Miami begin to gleam / Ruby, blue and green, neon too / Everything looks better from above my king / Like aqua marine, ocean's blue," Del Rey sings in the first verse, setting the scene in the humid city of Miami.
Things take an even dreamier turn in the chorus, when she croons a series of "Oh"s and the Italian words "cacciatore" and "ciao amore."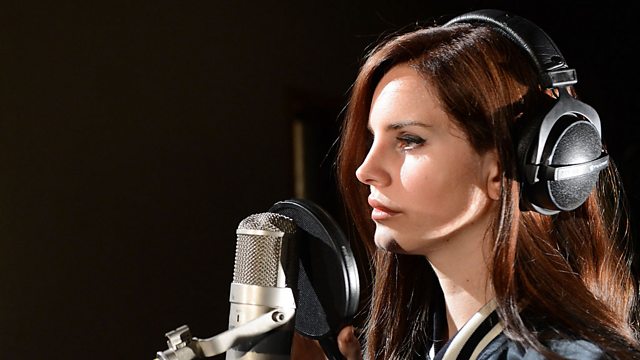 The second verse gives us even more imagery, as Del Rey sings: "All the lights are sparkling for you it seems / On the downtown scenes, shady blue / Beatboxing and rapping in the summer rain / Like a boss, he sang jazz and blues." We finally get a strong picture of Salvatore, the man she presumably referred to as her king.
The bridge after the second chorus paints a darker side of Del Rey's paradise. "The summer's wild / And I've been waiting for you all this time," she sings. "I adore you, can't you see, you're meant for me? / Summer's hot but I've been cold without you / I was so wrong not to tell, I'm in regine, tangerine dreams." The lyrics betray heartbreak, even alongside the dreamy melody. As one commenter noted on Genuis, "regine" means "Queen" in Italian, so it's possible that Del Rey is pointing out that she's in Queens, New York — far from Miami.
You can listen to the full song above and catch Honeymoon when it's released on Sept. 18.