When 'America's Got Talent' Returns, It Needs More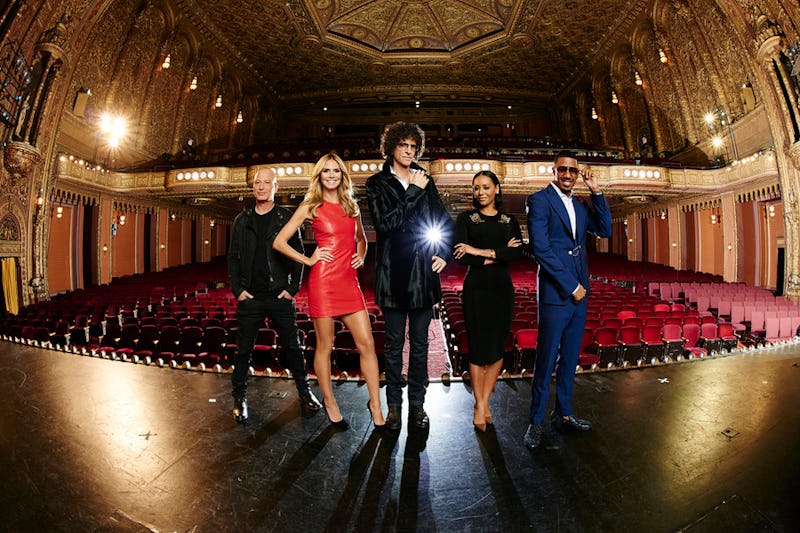 Can you believe that already, the America's Got Talent Season 10 finale is upon us? I can remember the days when this reality show competition was just starting out and Regis Philbin was hosting, trading barbs with David Hasselhoff and Brandy. After 10 years, the show has gone through many different judges, hosts and pools of talent — but one thing has stayed completely the same: it always has a crazy mix of insanely talented singers, dancers, magicians, and every other entertainment-art under the sun showing off ridiculous levels of talent. In a TV landscape packed with reality competitions, this one shows impressive variety, and I hope that continues when America's Got Talent returns for Season 11.
Even though we are just reaching the end of the summer long season I am looking to the future, already excited for this show to return. There isn't an exact return date announced (yet), but I would bet good money that America's Got Talent Season 11 will premiere in late May or early June 2016. It typically hits our airwaves during that time, filling the TV gaps between the spring finales and fall premieres, and in Deadline's report of the renewal, it said the show will "air next summer." I wouldn't have it any other way. When America's Got Talent does make it back, there are a few things I would love to see even more of — because at this point, it has a pretty great reputation to uphold.
Crazier Talents
I can see singing and dancing on countless other reality TV shows, I want to see the more unique talents here. Give me more mimes, gymnasts, and magicians!
More Heidi
She is darling on Project Runway, and she is darling here. More Heidi Klum feedback is always a good thing — and if Tim Gunn shows up to support her, then all the better!
More Reactions
All of the judges have made some pretty priceless faces, across the board. Let's get some more close-ups of shock, awe, and embarrassment.
A Little Context
Yes, I love to see the magicians who rock the stage, but how can you know if a magician is really good if you don't see some really bad ones for comparison? Same goes for breakdancers.
Mel B Fierceness
Remember during Mel B's first year when a fan on the red carpet asked what her talent was, and she shot back that she was a Spice Girl? Well, it happened and it was glorious. That really set the stage for her, and Season 11 could always use more spice.
Talented Pets
Cliché? I don't care. I love seeing animals do tricks, even if they cannot possibly win. Let's not overlook all of the fuzzy acts out there next season.
A Great Stern Replacement
With Howard Stern exiting the judges chair at the end of Season 10, there will be an open space at the judges' table. Whoever replaces him needs some serious chops to make up for his absence, and ensure that Season 11 is just as enjoyable as every other installment of America's Got Talent.
Images: Andrew Eccles/NBC; Giphy (7)