This 'Below Deck' Date Doesn't End Well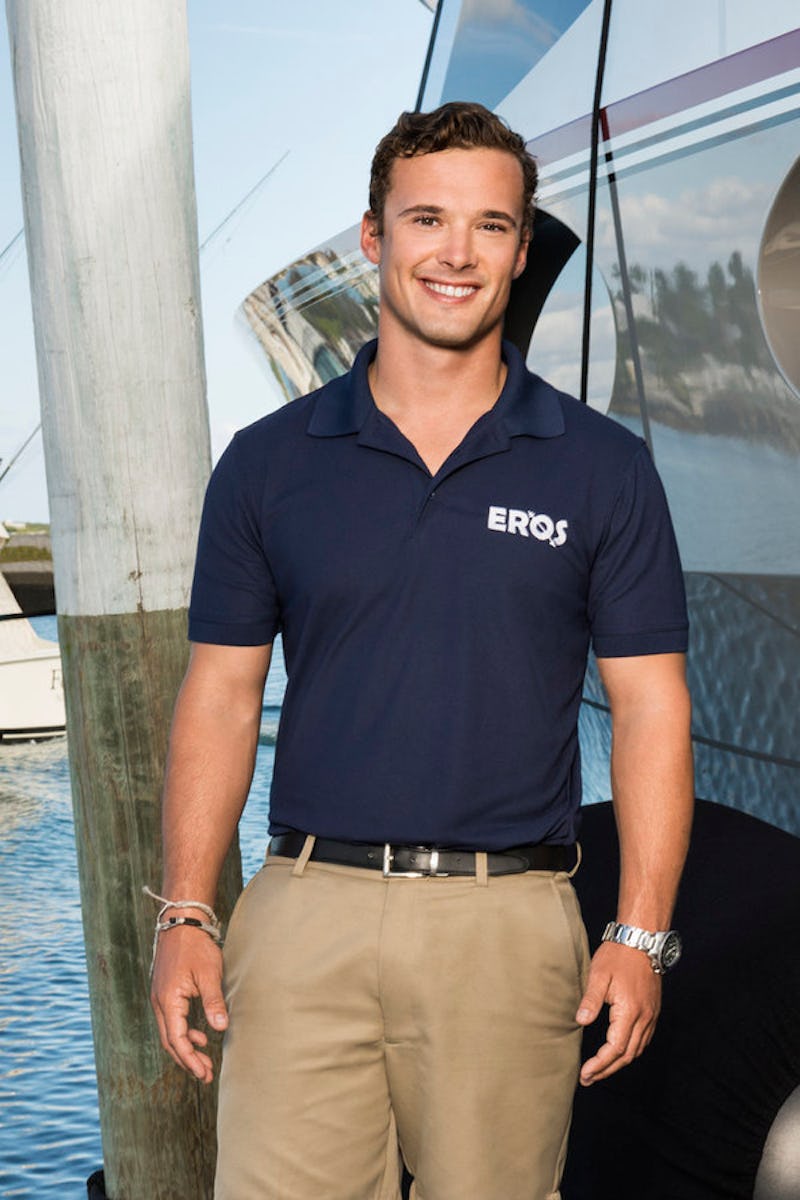 For weeks, it has seemed like something was going to happen between Emile and Rocky on Below Deck . What it was exactly remained unclear until Tuesday night's episode of the show. Emile finally asked Rocky out on a date, but it didn't end the way I thought it would.
When the Dean Slover charter was finally over, Captain Lee ordered all of the crew members to stay on board the ship for the night because they had a lot of work to do in finding a replacement deckhand for Don. After receiving so many huge hints from Rocky that she was interested in Emile, he finally got the message and asked the captain if he could take his lady friend off the boat for the night for a dinner date. Captain Lee allowed it, but said they could only leave for two hours, and oh what a couple of hours it would be.
Since this seemed to be all Rocky had wanted since she hopped aboard the Eros, she was even more excited than usual, and if you know anything about her, you know that's a whole new level of enthusiasm right there. Even though Emile said "dates are for old people" and has frequently said some dirty, douche-y comments on board, he cleaned up quite nicely and even handed Rocky a yellow rose when she arrived for the date looking lovely also.
And then things got weird. As they walked on the dock, Emile said he had to fart, which at least made Rocky burst into laughter, which isn't actually that difficult, to be honest. The date seemed to be going OK for a while, but then they both had way too much to drink with a seemingly endless parade of wine and whiskey and shots being brought over to the table. Emile basically got too drunk for Rocky's taste, and she rejected his invitation to come to his bunk after dinner.
By the end of the night, the only action Emile got was unzipping Rocky's dress so she could jump in the water before getting back on the yacht. Even when Emile tried to comfort Rocky as she laid on the ground with a bunch of towels over her, she wanted nothing to do with him.
Oh, how the times have changed. As you may recall, Rocky was super-bummed when Emile wouldn't join her in the hot tub earlier this season. She has been very open about her fondness for Emile and her desire to get with him. I guess this is one of those situations where the thrill of the chase is way more fun than finally getting the prize.
Rocky also again admitted that she would hook-up with Eddie if he didn't have a girlfriend, although their relationship was revealed to be incredibly strained during this episode. We'll have to wait and see if anything actually does happen between Rocky and Eddie, as Below Deck has previously teased, now that Emile seems to be out of the picture.
Images: Virginia Sherwood/Bravo; Giphy