Good News For Whole Foods Coffee Fans!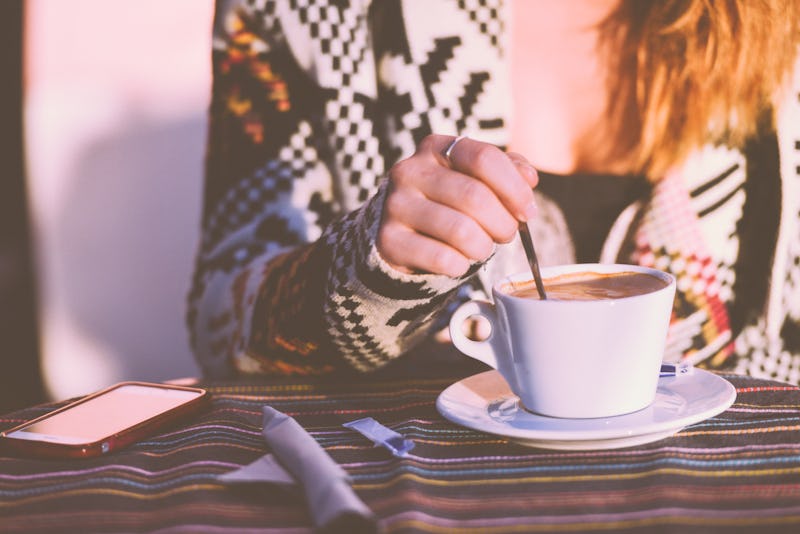 Coffee lovers, rejoice! For most of September, coffee at Whole Foods is 25 cents. You heard me: Customers who might need a caffeine fix to help with all that grocery shopping can get a cup of joe for just a quarter. Awesome, or awesome? I'm going to go with awesome, because fabulous coffee deals definitely deserve italics.
Here's the deal: The organic supermarket chain will be providing customers with a 12-ounce cup of Allegro coffee for a mere 25 cents during the fine month of September — and the best part is that there's no limit. Are you used to spending $2.25 for your morning drip and just can't fathom the idea that your cup of coffee is going to be just a quarter? Feel free to buy yourself nine cups of coffee so as not to disturb your natural coffee purchasing rhythms and rituals. More realistically, this means that you can get your morning cup, your afternoon cup, and if you have an all-nighter to pull, an evening cup for a grand total of 75 cents. If only the world worked like this every day.
Part of Whole Foods' "Shop in the Name of Love" campaign, the 25-cent coffee deal will run for different periods of time depending on your location, but most stores have already launched the deal. To check when it will be valid at your Whole Foods, refer to the sales flyer on the Whole Foods website and select your state and store. If you live in or near a major metropolitan area, chances are your Whole Foods will be running it up until the end of the month.
Now if you'll excuse me, I'll be heading off for my wallet-friendly caffeine fix now.