Dad Makes His Twin Girls Epic Princess Hulk Cake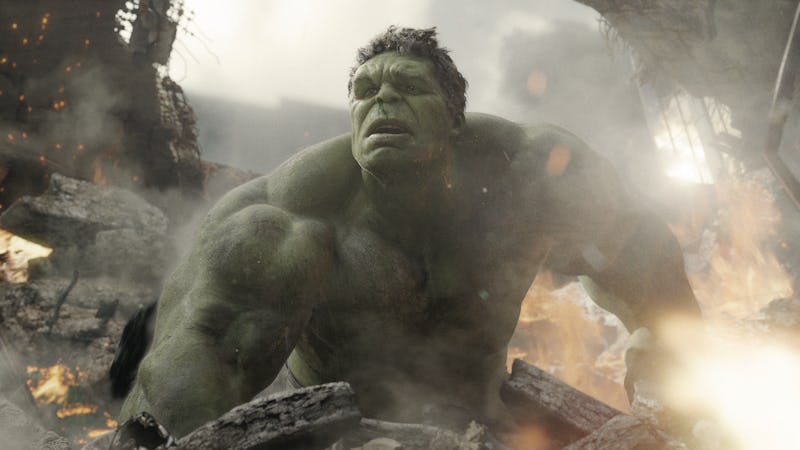 What did you get for your fourth birthday? These twin sisters asked for a hulk princess cake, and their parents delivered in a big way. Other kids got their ears pierced, or got the perfect Barbie doll, but these chicks got the cake that's going to slowly become the envy of every Hulk-and-princess-obsessed kid in the nation. (My guess is that sampling isn't limited to four-year-olds.) You have to give these parents credit for not trying to go grocery store cake here, though you've got to assume they're hip parents, since they posted the cake pictures on Reddit. They know what's up, clearly.
The cake features a Hulk action figure in a swirling dress (made entirely of cake, obviously), and a princess crown. Under the posted photo, other Redditors have started posting their own challenges with gender stereotypes, and it's gotten about as emotional and beautiful as a thread that started with a Hulk/princess cake could get.
This isn't the first gender neutral cake on the market, and hopefully this baking trajectory will continue, because it's awesome, progressive, and delicious. Personally, I'm hoping for a cake that's half Batman and half Cinderella's ugly stepsisters, mainly because I like the idea of Christian Bale in a particularly poofy and glamorous dress. Just an idea.
Here's The Legendary Cake That Will Make All Other Cake Look Bad
Mark Ruffalo Tweeted About It, Because He's An Adorable Father
Casual. While these parents are at it, we'd like them to try these three winning fusions (in addition to the Batman/Stepsister combo):
1. Sleeping Beauty And The Donkey From Shrek
Remember when we were all obsessed with Shrek? I miss those days.
2. The Minions And Shirley Temple
Basically, I just want a curly haired minion.
3. Jess From "Gilmore Girls" And Ariel From The Little Mermaid
Okay maybe that's a stretch, I just feel like at some point Rory should've dated a redhead, and I'd like to see that displayed on a cake. (And Dean couldn't pull off the red locks.)
Images: Giphy (3); Disney