'OUAT' Announces Dark Swan Special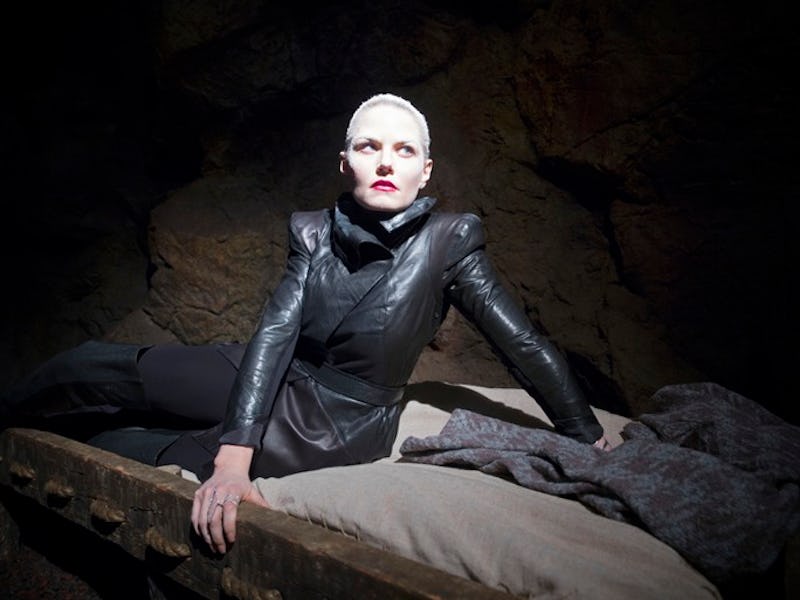 In less than two weeks, we'll finally be sitting down in front of our TV screens for the premiere of Once Upon A Time Season 5. It's all about Emma, at least in the beginning — as you'll no doubt remember, the former Savior is now the Dark One and that's a Big Deal. Having disappeared from the Storybrooke street where the darkness tethered itself to her and leaving only the dagger with her name on it behind, it's going to be a race to find Merlin and restore her to her former self before her new evil identity overtakes her entirely. It's going to be amazing, and I think we're all looking forward to it. Luckily, we're in for an extra treat, as ABC announced plans this week to air Dark Swan Rises: A Once Upon a Time Fan Celebration, a one hour in-depth special that will give us a sneak peek at what lies ahead.
The one-off will feature once cast members including Lana Parrilla, Jennifer Morrison, and Ginnifer Goodwin (among others) answering fan-submitted questions and giving their perspectives on their characters and current storylines. Executive producers Adam Horowitz and Eddy Kitsis will also be interviewed, and we might even come away with a few hints about what's in store for Season 5, though I doubt they'll give too much away.
We do know that Emma will begin Season 5 as at least somewhat herself, still. She ends up in the Enchanted Forest, where she makes nice with Merida and King Arthur, both of whom agree to help lead her to Merlin, the all-powerful wizard who just so happens to be the only one who can release her from the darkness and get rid of the Dark One for good. Somehow, those she left behind in Storybrooke eventually find their way there, as well, and that's where things will likely get complicated. Emma may have been born with light magic, but she only narrowly escaped a very dark life — the life that was instead given to Lily. The potential for evil is there, but just how far will she drift into it before she can be saved? Because let's be real — she will eventually definitely be saved.
From the sounds of things, it seems like OUAT Season 5 is shaping up to be the show's most exciting and intense yet, and I can't wait to see what lies ahead. Thankfully, we don't have too much longer to wait. Dark Swan Rises: A Once Upon a Time Fan Celebration air Sunday, September 27 at 7/6c on ABC, with the Season 5 premiere directly following it.
Images: Jack Rowand/ABC