The Biggest Beauty News of 2013: 'The Great Gatsby,' Facial Oils, and Pat McGrath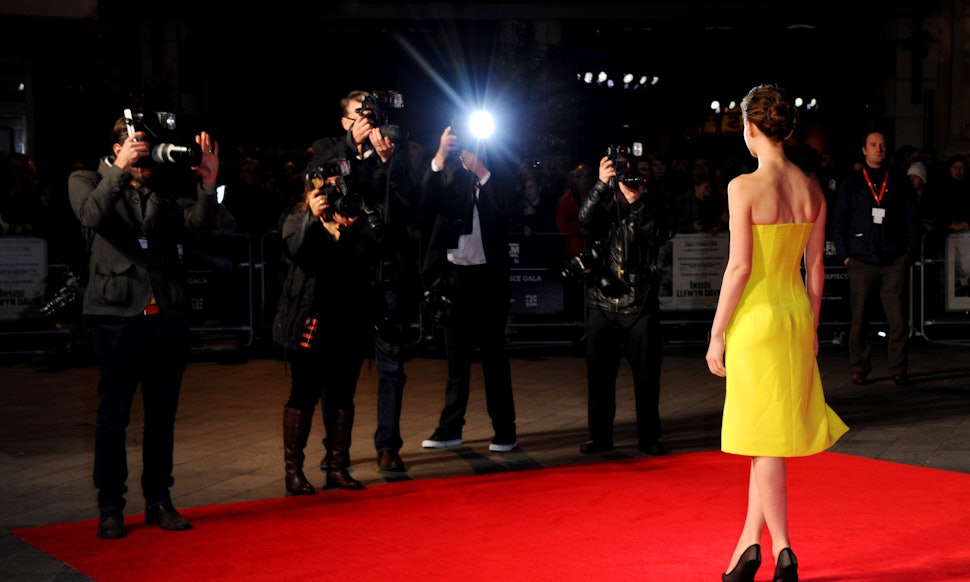 Stuart C. Wilson/Getty Images Entertainment/Getty Images
A beauty trend retrospective might seem a little shallow compared to really important things, like all the un-crossed-off names on our Christmas present list, but makeup is what we wear on our face, and our face is how we present ourselves to the world, and how we present ourselves to the world reveals both what we think of ourselves and what we wish we thought of ourselves and what we hope others think of ourselves… so in some ways, this isn't a roundup of 2013 trends at all. It's a textbook psychology lesson.
All-matte everything
In 2013, we became full-fledged obsessed with matte: shine-free complexions, gloss-free lips, and nail polishes that absorbed, rather than reflected, light.
Oil obsessed
One of the most biggest beauty trends of 2013 can be found lurking in the cabinet above your stove: oil, oil, oil. In the past, we were terrified of getting anything remotely oily on our face, but now, oil is something to clean with, to moisturize with, and to slick through our hair. One of the most-pinned pins on Pinterest (say that 3x fast) was, in fact, a humble pin explaining the oil cleansing method.
Image: Pollen & Wax
The greatest Gatsby
Baz Luhrmann's adaptation of The Great Gatsby finally came out in May, and though it may have had its narrative issues, it was the fashion film heard round the world. From the slick soundtrack to the glitzy parties to Gatsby's "beautiful shirts" to literally every outfit Carey Mulligan wore as the airy Daisy Buchanan, the whole thing was a modernized 1920s dream.
Amazon = Sephora?
The death of ombré
Much-anticipated launches
The social media debut of a new look
Seems like celebrities are always getting bobs and pixie cuts, instantly dividing the world into those who "LUV IT" and those who just keep hating. The surprise debut on social is definitely the way of the future — even if some people don't love it, you're guaranteed to get thousands of likes. Beyoncé took to Instagram to show off a blonde crop, Jennifer Lawrence debuted her controversial pixie on Facebook, and Miley – oh, Miley – surprised us all with some temporarily bleached eyebrows via Instagram.
Image: @mileycyrus/Instagram
Pat McGrath, always
Nail art
It's looking like elaborate nail art will be one of those trends we look back on fondly, but don't carry with us into the new year. We're feeling a little, well, over-saturated. After months of extreme talons, crazy colors, and better-than-your-nails designs, we're ready for the nails of 2014: all white, pale metallics, and the occasional subtle stripe.
Image: @designlovefest/Instagram