Emma Watson As Belle Is Amazing, Confirms Gaston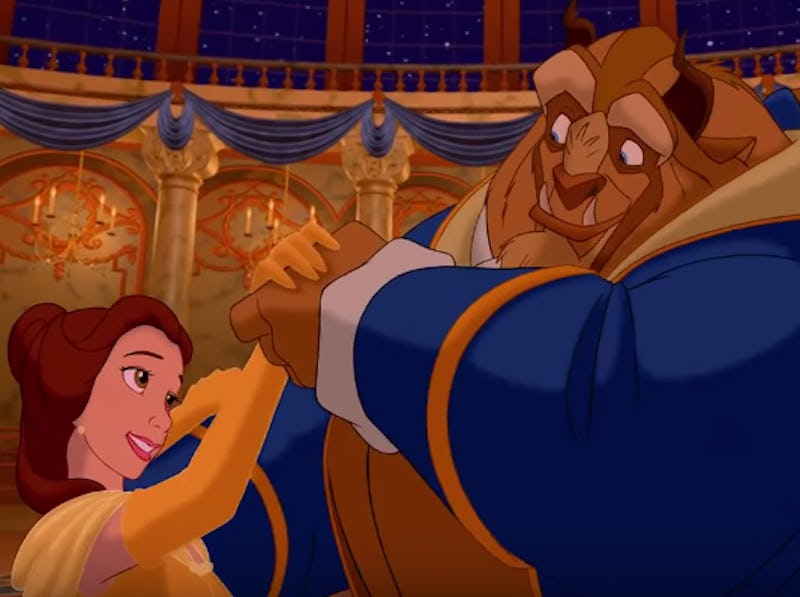 Disney fans have more and more reason to be excited, as the Beauty and the Beast live-action movie promises to be amazing. The cast, which includes Emma Watson, Dan Stevens, Luke Evans, Ewan McGregor, Emma Thompson, Ian McKellen, Stanley Tucci, and Josh Gad, keep giving hopeful fans more insight into what we can expect. Spoiler: It's going to rock our socks off.
Of course, I have high hopes for Watson's role as Belle. Any doubts that she will be less than 100 percent perfect for the part were squashed by Evans, who plays Gaston. He told MTV News:
"She's great. She epitomizes what Belle should be in the 21st century to young girls; she's a strong woman. We all know Emma as Emma, a strong woman, she has a voice, she uses it very effectively and I admire her for that. She's brought some of that to Belle. She's not just a Disney princess, she's more than a Disney princess, and she has a beautiful sensitive side to her. She's quite delicate to look at, but she's not at all. She's a really strong, feisty woman and we have some fantastic scenes in the film. I was making her laugh more than she should have been laughing."
Evans also confirmed that Watson is excelling at the musical numbers, adding, "Great singing voice to boot. She's a triple threat. Makes me sick." It must be a relief for Watson, who previous admitted she was a little terrified for the challenge of singing.
Speaking of musical numbers, Evans also spilled the details on what's sure to be one of the highlights of his performance: The "Gaston" musical number. He told MTV:
"That took four and a half weeks, five weeks to rehearse. I can't even tell you what's in the scene but believe you me it's beautiful. Josh [Gad] and I were very proud of the work that we put in, and it's fantastic. It was very sad when we finished the scene, because it felt that we'd shot a whole damn movie in the time."
Also worth noting: Gad sounds amazing in the role as Gaston's sidekick, LeFou. If you're excited for "Gaston" and the other musical numbers, you're in luck. Alan Menken wrote more songs for the live-action movie, so we can enjoy new additions from the man who wrote the music for the Beauty and the Beast animated film.
While speaking with Collider, Evans addressed the new Beauty and the Beast tracks, saying:
"I'm lucky enough to be one of the first people in the world to hear those two songs, which will become songs that children will sing, adults will sing, people in musicals will end up singing them at some point, they'll become audition piece, they will become part of this amazing legacy of a film we already have, a story that is so ingrained in our — in my childhood memory. And these two songs, they're beautiful, they complement everything so well, but they are incredibly unique and different. And the thought and love that has gone into those two songs honor the work of the original so well. It will be a nice thing, especially for the fans, to hear these two new songs on top of the beautiful stuff we already have. It's going to be great."
The cast have been great about sharing behind-the-scenes photos and McKellen, who plays Cogsworth, gave a detailed reaction to the first table read. You can read his full message over on Facebook, but one of highlights is when McKellen recalled "But my favourite moment, because it made me weepy, was when the Beast's loving arm was placed tentatively on Belle's shoulder after their pas de deux. Clearly dancing and singing rehearsals had started before today."
Gad already assured fans that the movie will blow their minds. While speaking with IGN about the table read, the actor said, "It was one of the most magical things I've been a part of. Emma Thompson getting up and singing her incredible rendition of the theme song. Just being there in that room and seeing what Bill Condon was dreaming up, it's going to blow people's minds. It's exactly what you want it to be. It's an amazing tribute, but it's also creating its own new territory. People are going to flip out."
Chills. Just ... chills. Beauty and the Beast is expected to hit theaters in 2017.
Images: Disney (screenshot); Josh Gad/ Instagram (3)