A Book Review Could Get You Free Chipotle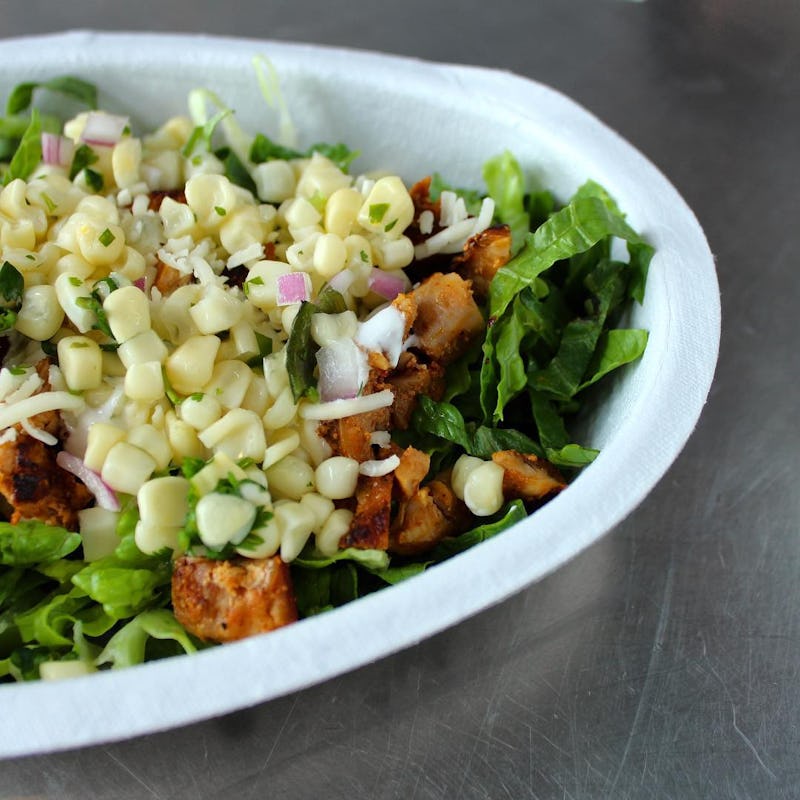 Attention, everyone who wants a year of free Chipotle burritos — which should be just everyone, right? You can win a year of free Chipotle burritos for a review of Jonathan Franzen's Chipotle essay from Chipotle's Cultivating Thought series — or for any other story from the series. The tricky part? The review can't be more than 103 characters. Which is kind of funny, given how much Franzen himself disparages the 140-character medium of Twitter as being too brief to say anything meaningful. Apparently Chipotle disagrees.
Franzen's name was announced last week as one of the third generation of Cultivating Thought authors, along with several other names including Sue Monk Kidd, Anthony Doerr, and Laura Esquivel — who is also the first Mexican or Mexican-American author featured by Chipotle's Mexican Grill. Cultivating Thought essays are featured on Chipotle cups and bags, though Franzen's essay, interestingly enough, is a condemnation of the very disposable cups it's printed on — though Franzen says he's actually a fan of Chipotle and admires "its wish to be a good corporate citizen."
The short essay begins "We're told that, as a species, human beings are hard-wired to take the short view," and it concludes:
You take the paper cup, you drink your drink, you throw the cup away. Every two minutes in America, sixty thousand paper cups are chucked. Far away, on another continent, the Brazilian Atlantic rainforest has been leveled to create vast eucalyptus plantations to supply the world with pulp, but that's way beyond the hood of your vehicle. You have places much nearer you need to be. Your life is complicated enough already without dragging a reusable cup around with you all day.
These are all good points, and they're delivered in such a snarky and condescending way that people are sure to have strong reactions — especially since Franzen is such a polarizing figure already. In other words, there are probably plenty of people ready and willing to share their opinions of the essay, and if they can do it in 103 characters or fewer, they could potentially win a year of free burritos.
In order to enter the contest, burrito lovers can write a review of any Cultivating Thought story or essay and submit it on their website here. Entries can be "silly" or "serious," the site notes, but they must be 103 characters or fewer. And unfortunately if you are under the age of 13, or if you live in Alaska or Hawaii, you aren't eligible to enter. But everyone else, go forth and send in your reviews! A year's worth of free burritos is nothing to scoff at. And for three lucky winners, it will be a delicious reality.
Image: Chipotle/Instagram