'The Voice' Needs Jordan Smith & His Message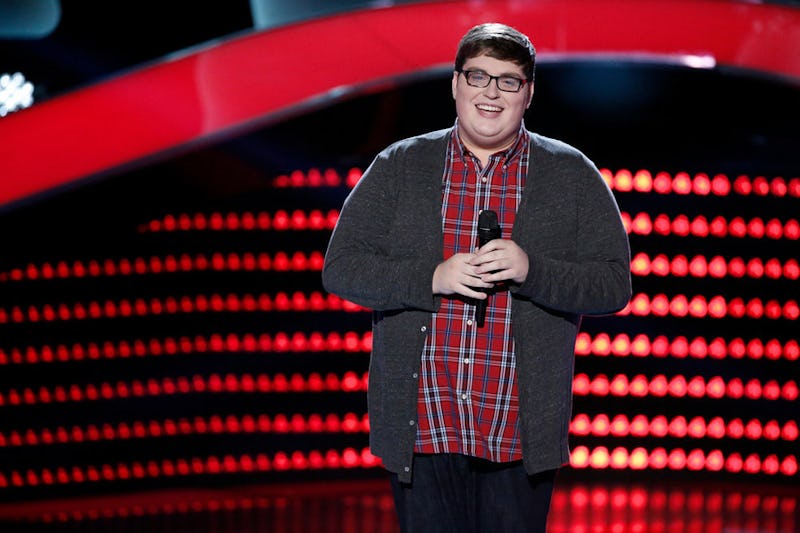 Moments like this are exactly why the Blind Auditions are so amazing! Neither the coaches nor the viewers at home had any idea what was coming for them when they heard Jordan Smith take The Voice stage with Sia's "Chandelier," and we all sure got more than we bargained for. The Kentucky native wowed with his stadium-worthy vocal performance, but it was his tone that really surprised listeners. The coaches expected to see a woman standing in front of them when they turned their chairs and were absolutely shocked when they saw Jordan standing there. After they got over the initial shock, all four of the coaches started working their magic to win Smith over, and ultimately Adam Levine got to add the unique performer to his team. And while his voice is definitely noteworthy, it's not just that that people are talking about; it's his amazing personality and story.
Admittedly not always the coolest person (though he totally is now), Smith was always assumed to be a woman when speaking to people over the phone or drive-thru because of his voice. But instead of getting down on himself about it, Smith embraced his unique sound and learned to make it one of his best assets. It's so important to see people like Smith spreading his message of personal acceptance grace The Voice stage.
As Adam Levine said so matter-of-factly, Smith is "the most important person to ever be on this show." Not only is he extremely talented, — seriously, I thought the producers were playing a trick on us and we were going to see a Grammy-winning artist on stage — he has a message that viewers need to hear. The Voice stage is ready for someone like Smith, and I can't wait to see the rest of his journey in this competition.
Image: Tyler Golden/NBC