The 5 Best Apps for Traveling Like a Pro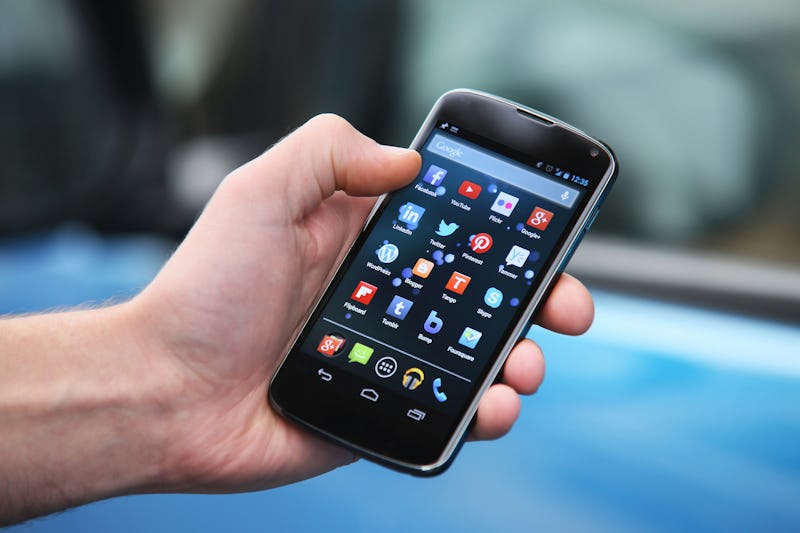 Navigating a new city may feel daunting but it's the perfect opportunity to test your intrepid traveler discovery skills. Once you've booked your flights and accommodations, the fun part really begins. Guidebooks are quickly being replaced by mobile apps and that means that you literally have the world at your fingertips. If you're visiting a friend who is local to that city, definitely rely on their suggestions on where to eat, drink, and shop. Otherwise, these five discovery apps will guide you every step of the way.
Field Trip is a Google app that helps you unlock cool and oftentimes hidden destinations in just about any location. Basically, the application runs in the background of your phone so whenever you come near something unique and noteworthy, you'll receive a notification. Depending on your interest, Field Trip can give you a crash course on a city's history or simply lure you to a quirky cafe in the heart of local central. Categories include everything from architecture and art to obscure places of interest.
Finding a good restaurant in a new city is a challenge, especially when you don't know the language and can barely remember how to get back to your hotel. Ness simplifies all this by sending you instant restaurant recommendations based on your personal preferences. New users are asked to rate ten restaurants, and Ness then uses this info to start learning your likes and dislikes. The more active you are on the platform, the more accurate the suggestions. In a nutshell, Ness does for food what Pandora does for music.
Users can plan road trips, find and save restaurants and attractions they want to see, gain insight through curated experience guides, and blog about their adventures around the U.S. You can sift through more than 100,000 places, many of which are locally-owned and off the beaten path, and have been vetted by a team of seasoned travel writers and local experts. Categories like "diners & drive-ins" and "offbeat hotels" are sure to result in lots of laughs. Plus, you'll leave with a deeper appreciation of this country's history.
Traveling to countries like Italy and not indulging in at least a few glasses of wine is a sin, at least in my opinion. Hello Vino unlocks a world of information on wine and helps narrow down your selection. Whether you're buying a bottle of wine for a friend's birthday or on the hunt for the perfect wine pairing for your dinner, this will quickly become your go-to app. Snap a picture of the wine label and Hello Vino displays suggested food pairings and tasting notes.
If you think about how many times a day someone recommends a bar, a restaurant, or a cute boutique around the corner, the travel tips add up. Dcovery is designed to organize your travel research and keep everything in one place. Users can save places they love, create guides, and keep track of hotels, restaurants and attractions that spark their interest. It manages to make sense of a lot of information across multiple situations.