9 Truths About Spicing It Up In Bed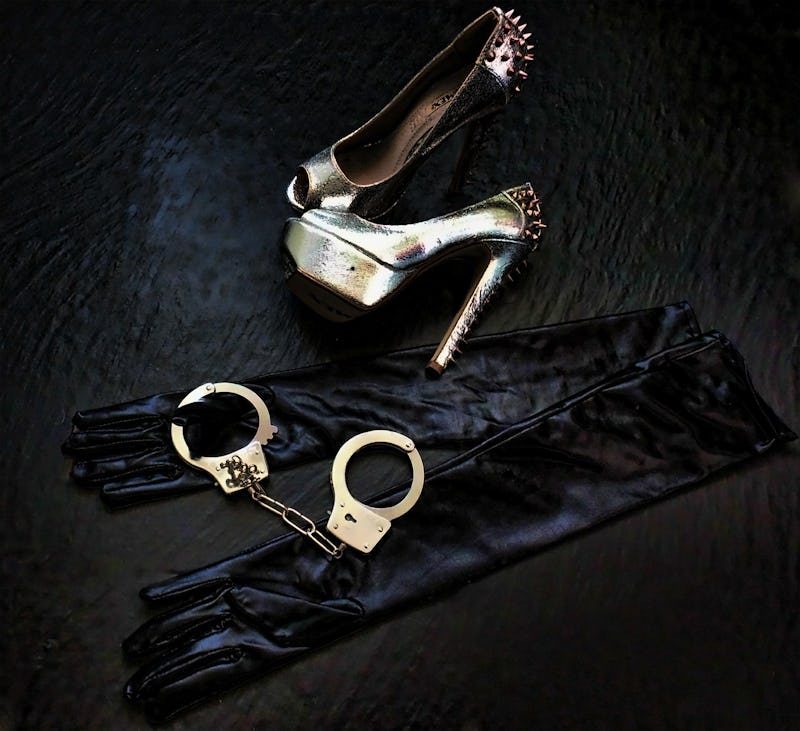 There are a lot of us who are curious about how to try BDSM, but have no idea where to start. I mean, Fifty Shades piqued a lot of interest, but how often do you run into that creepy guy you know at the hardware store? (And really, why would you want to?) And as women are much more likely to seek out rough and bondage pornography then men are, there's a good chance that they are more interested in bringing it into the bedroom as well. But how do you start?
Well, adult online store GameLink (NSFW) has recently appointed Casey Calvert as their BDSM expert. And she took to Reddit to answer everyone's questions about how to get started in the BDSM arena, as well as her life as a porn star more generally. Calvert has long been a BDSM and fetish advocate, speaking openly with the media about her passions and experiences. She also acknowledges the complexities of getting started, and the importance of safety and communication. And she taught me what a pervertable is.
Want to learn more? Here are nine things I learned about BDSM and porn from Casey Calvert. She knows her stuff.
1. Firstly, Fifty Shades Of Grey May Not Be The Best Learning Tool
Or at the very least, Christian Grey is not a very good role model.
2. She Discovered Her Love Of BDSM While Watching Porn
I imagine that's true of a lot of people.
3. Here's A Way To Ease Into BDSM ...
As with any sexual preference, a little bit of talk will probably reveal some common ground.
4. Use Props You Already Own
"Pervertables" may be my new favorite word.
5. Safety Is Important
And communication the most important.
6. These Are The Next Steps For BDSM
I don't know what all of these words mean, but I want to find out.
7. Anal Is Someone's Favorite
SEE?! Women do like anal.
Want more of Bustle's Sex and Relationships Coverage? Check out our video on sex positions that make him last longer below:
Images: Pixabay; CaseyCalvertXXX/Reddit