'90s Nick Revival Gets Shows & Launch Date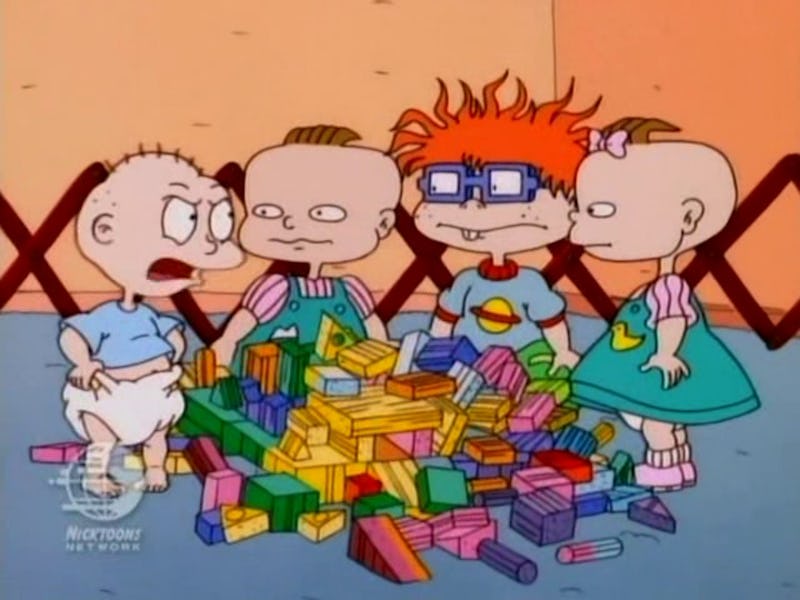 If you grew up during the '90s, you're probably nostalgic for the decade by default. The music, the fashion, and most importantly, the TV shows were legendary, and I think I speak for all of us when I say that I miss it all the time. Thankfully, Nickelodeon has heard our pleas and plans to let us relive our childhood glory by launching a channel strictly for '90s programming gems. Earlier this month, they confirmed the launch of The Splat, and while no one knew what it was, really, we did know one thing: some of our favorite shows are coming back — or being re-aired, at least — and it's going to be so, so good. Thankfully, Nickelodeon has finally offered us more information in the form of a launch date and programming block for its '90s revival, so we can officially get excited!
In order to get ready, you'll need to know what you're in for. It's not as simple and straightforward as clicking on the TV to find your favorite childhood shows on 24/7 — at least not yet. If you want to take full advantage of this most perfect exercise in nostalgia, there are a few things you'll need to know. Read on for a guide to The Splat and get ready to feel like a kid again.
What Is The Splat?
Nickelodeon has never really defined what exactly The Splat is, other than to peg it as its "destination" for '90s goodness. It's part website, part TV network, and part social media presence that encompasses all of the shows you grew up watching. The specifics aren't important, just know that The Splat is what's responsible for bringing you the likes of Rugrats and Ren & Stimpy. That's really what matters.
What Shows Are Coming?
Oh boy, are you in for a treat. So far, the block of programming contains 14 of your childhood favorites. At the moment, you'll be stoked to know that All That, Angry Beavers, Are You Afraid of the Dark?, CatDog, Clarissa Explains It All, Hey Arnold!, Hey Dude, Kenan & Kel, Ren & Stimpy, Legends of the Hidden Temple, Rocko's Modern Life, Rugrats, Salute Your Shorts, and The Wild Thornberrys are all slated to air, and that's pretty much everything I loved in grade school.
When Does It All Start?
The Splat will launch on October 5, and that's not very far away at all! The first block of shows will air on TeenNick, but you'll have to check your local listings for the specific times. Still, it's rather comforting to know that less than two weeks from now, we'll be indulging in '90s goodness yet again.
Is There Anything Special Planned?
In terms of programming, Entertainment Weekly reports that the week of October 12 is going to be Reptar week on Rugrats , while the following week of October 19 will focus on Stoop Kid episodes of Hey Arnold!. However, it gets even better! Just like it was in the '90s, The Splat will play host to some of our favorite stunts like Nick Or Treat in time for Halloween, and U-Pick and Super Toy Run at other points in time, as well. Oh, and there'll even be an opportunity to call in for a chance to win prizes, too. What year is it — 1995 again? I love it!
Anything Else?
What else could you possibly need to know? Get your TV turned on from October 5 and forget your adult worries. There's nothing better than feeling like a kid again, right?!
Images: Nickelodeon; Giphy (5)