Anne Hathaway Might Be Nancy Meyers' Biggest Fan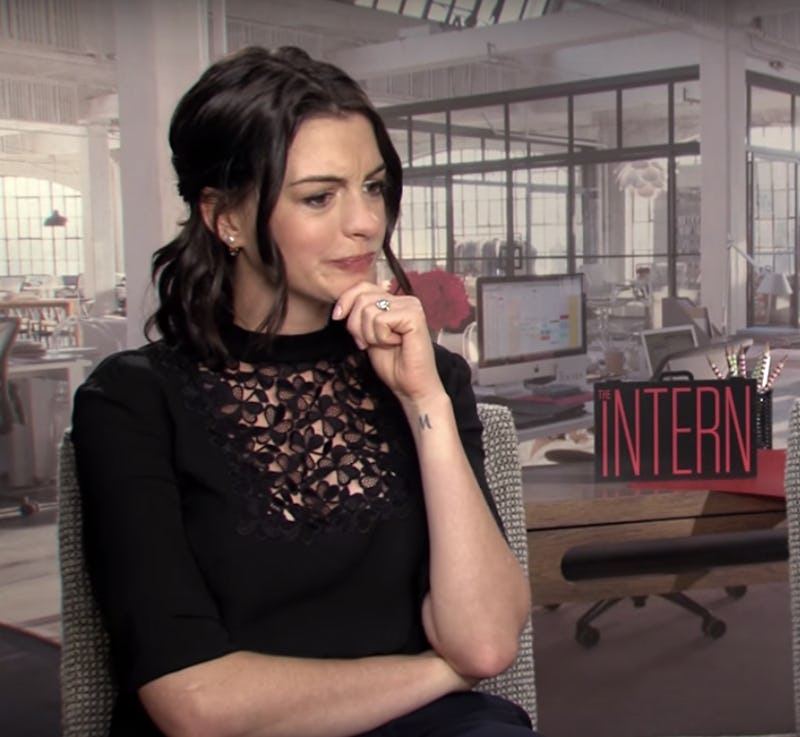 For most people, the first thing you do after seeing a Nancy Meyers movie is start planning your next home re-design (or if you're a 20-something like me, frantically update your latest boards on Pinterest). The director of films such as It's Complicated and Something's Gotta Give is as much known for her feminist, female-centric plotlines as she is for her gorgeous set design, and her latest film, The Intern, is no exception. In the movie, out Sept. 25, everything from the kitchen counters to the throw pillows are swoonworthy, and will remind you of the best sets from Meyers movies past. Which is why, when speaking with The Intern stars Anne Hathaway, Robert De Niro, and more, I asked the cast to play a little game, and attempt to guess the Nancy Meyers set design.
As you'd expect, the results were a mixed bunch; Hathaway and Andrew Rannells proved themselves to be huge fans; De Niro wasn't too familiar; and Adam DeVine, well, he decided to take things in a different direction. By the end, all of them had gotten to know their director a little better — except for DeVine, perhaps, who might do with a bit of IMDB research on Meyers; she may have written Private Benjamin, but directing duties went to someone else.
Watch the four stars do their best to guess their director's most famous sets, and be sure to catch them in The Intern when it opens on Sept. 25.