8 Simple Dates To Take Yourself On This Fall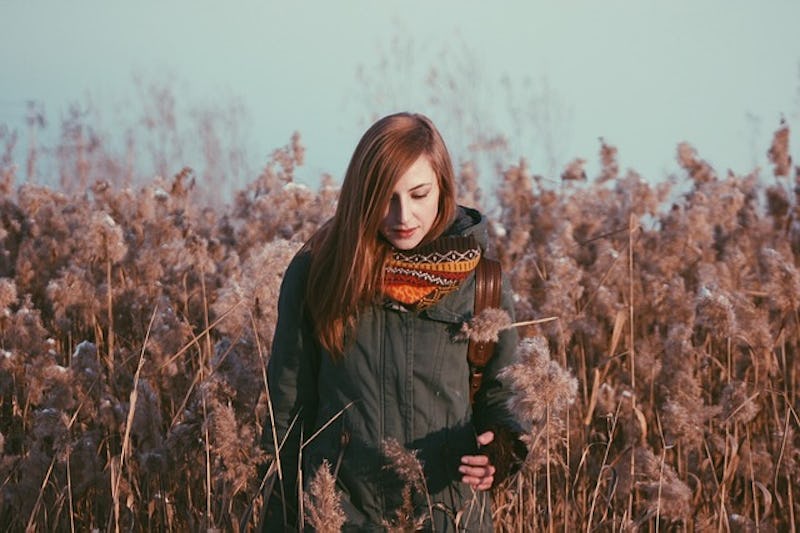 On this episode of #TreatYoSelf — Fall Edition — we're going to be talking about how to properly date yourself, for it is both an art form and a crucial life skill. People seem to become a bit uncomfortable if you tell them that, for example, you took yourself out to dinner, or you want to take a trip by yourself. It's almost a visceral reaction of pity: there's no way you could want to be on your own, you poor, exiled little creature!
But despite the rampant popularity of #Introversion, it's kind of just a normal part of life to want a little solitude. It's not boring, and it's certainly not lonely — to an extent. If you can't be your own company for at least a day, you don't have a friend problem, you have a you problem. The best way to start to turn that around is to give yourself what you hope others will. What I mean by this is that you should treat yourself exactly as you hope you would be treated by others who are going out with you; date yourself the way you want to be wined and dined and swooned by someone else. The point is not to wait for someone else to give you the life you want. Learn to celebrate yourself, and let it be enough. Other people will inevitably join eventually, but it won't be a problem if they don't. So here, a few simple ideas to kick you off:
Go To A Museum In Your Nearest City
There's something so romantic about the idea of walking through a museum with a scarf and coffee (if that's allowed inside) not to mention how often these treasures get taken for granted, even when they're right in your town (or just a train ride away).
Get Tickets To A Show At A Lesser Known Venue
If you don't want to shell out the bucks for a Broadway show or a concert tour, there are plenty of community theaters and smaller organizations that put on productions all the time.
Bring A Book To A Coffee Shop One Saturday Morning
Is there anything more quintessentially fall than books and lattes? No. The answer is no.
Go On A Day Hike
The weather will be absolutely perfect: chilly enough to keep you comfortable while you work up a sweat, crisp enough that you'll enjoy it while you do so.
Make Fall Decor At A Color-Me-Mine
Or any other crafting group or store. There are so many independently owned craft markets, you probably don't even realize they're around. Sign up for a collage class or candle waxing or pottery making, and create something you vow only to put out when the season calls for it. You'll have the memories to keep returning to each season, rather than the meaningless crap you bought at a superstore.
Take A Blanket And A Book And Your Favorite Take-Out To The Park
Nature + cozy things + books + pretty leaves + your favorite food = the perfect day, no?
Teach Yourself To Cook Fall-Themed Everything
Make pumpkin spice pancakes, pumpkin ale root beer floats, chai cupcakes, anything can be made into an autumn-themed treat if you're desperate (and obsessed) enough.
Take A Train Somewhere
It doesn't have to be expensive, and you don't have to go far. Go to your neighboring city just to say you've been there. Check out what you didn't even know was in your own backyard. Regardless, traveling in the fall is magically, mysteriously the best time to go anywhere other than, you know, the beach. Don't deprive yourself.
Want more of Bustle's Sex and Relationships coverage? Check out our new podcast, I Want It That Way, which delves into the difficult and downright dirty parts of a relationship, and find more on our Soundcloud page.
Images: Pexels; Giphy