That 'Empire' Spinoff Is Getting Close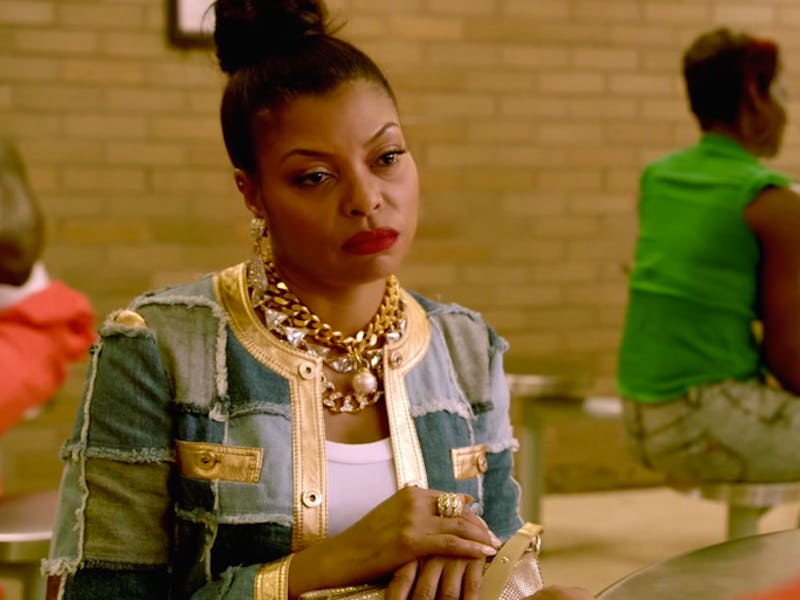 Back in July, Lee Daniels revealed on a Television Critics Association press tour that and Empire spinoff was definitely happening, y'all, and, of course, he was a big old tease. Back then, he said that it would be a prequel following the trials and tribulations (probably quite literally) of a younger Cookie Lyon. On Wednesday, FOX co-chief Dana Walden confirmed that the spinoff was a go, but broke hearts when she hinted that the new show would be centered around a mysterious character that hasn't even appeared on the show yet instead of the fabulous and fearless Cookie Lyon. Say it ain't so! But also, say it is so, because more Empire! It's emotionally conflicting news to be sure.
Vulture learned that the spinoff has gone from conception to inception, and Walden said that the new, pre-Empire spinoff would take its star from a character in Season 2 that audiences haven't been introduced to yet: "If there's a character… that feels original enough, has enough momentum and enough of a storytelling engine, we will definitely look to spin Empire off for next season. [The character] would, in all likelihood, appear in the second half of this season." So, to borrow a word from Empire star Taraji P. Henson, what a bittersweet victory it is — of course the world needs more high-stakes melodrama from Lee Daniels and Fox, but why ain't it about Cookie Lyon like Daniels originally dreamed?
At the TCA event over the summer, creator Lee Daniels said: "There is going to be a spinoff from Empire, without question. There's so much ripe story that we've talked about already — about Cookie's family, what makes her her. That in itself is fascinating to me." It's fascinating to all of us, bro: Cookie Lyon is a force to be reckoned with; she takes no prisoners, she's a woman in power, and she wears furs and slick high ponytails better than anyone I have ever seen. No real indication why Cookie won't be the subject of the prequel, but I can't imagine it's because Taraji P. Henson dismissed the idea — she loves Cookie. She is Cookie.
But don't lose hope just yet: though Walden said the spinoff's main star would appear later in Season 2 of Empire, she also said that FOX wants to honor Daniels' creative freedom. "We just want to make sure the right idea presents itself to the creators, and that it's not something that feels forced or fabricated... And we're not going to rush anything. We want the writers to stay focused on making a great season of Empire this year." Seems like the right idea is obviously the story of a young Cookie Lyon coming up in North Philadelphia and how she came to meet Luscious. Go with that! Your first instinct is always the best.
But any news about Empire being here to stay is good news, and, whether or not the spinoff is about a Lil Cookie, I'm sure we'll get a lot more Cookie. Empire isn't going anywhere any time soon. Except, hopefully, going on to win more awards.
Images: Giphy; FOX