'BiP' Stars Team Up For An Awesome Cause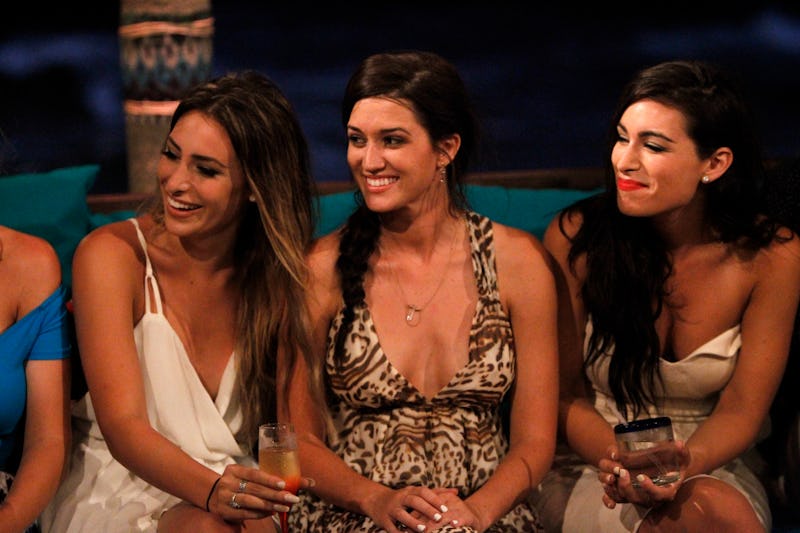 The show may be over, but the Bachelor in Paradise stars are still great friends. In fact, nine of the contestants will meet up again this weekend for a great cause (not that finding true love in Mexico wasn't also a great cause). Ashley Iaconetti worked tirelessly in the weeks following the end of the show to organize a Bachelor in Paradise benefit for Leukemia and Lymphoma. It was so popular that she added a second date to the event, and it will take place Friday, Oct. 2 in Centreville, Virgina, and on Saturday, Oct. 3 in Washington D.C.
The Saturday event already sold out in just 24 hours, Ashley I. tells Bustle in an interview. But, never fear because Friday's event still has tickets available, so hurry and get them while you can! (Or, just donate to the cause because that's nice too.) So, why these causes? Ashley says they're ones close to the hearts of multiple BiP members.
We thought we'd do this for the Leukemia & Lymphoma Society and the Children's Hospital, a specific program at the Children's Hospital, because my dad is an anesthesiologist at the INOVA Fairfax Hospital ... We also thought of the Leukemia & Lymphoma Society because my dad's best friend, his son passed away two years ago from complications of Lymphoma. And, there are a couple of other people in our family, like within our circle, who have kids that have Leukemia right now. And, Joshua Albers [also from Bachelor in Paradise], his mom has Lymphoma now. So, we thought those were two good causes, so we're going to split the money between the two of them: [Leukemia & Lymphoma Society and the INOVA Fairfax Hospital Child's Life Services].
It's a cause that's brought out Bachelor in Paradise favorites, including Jade Roper, Carly Waddell, Jared Haibon, JJ Lane, Joe Bailey, Juelia Kinney, Joshua Albers, and Lauren Iaconetti. And, yes, Ashley and Jared are totally cool now, so don't worry about things being awkward. "We've always been on good terms since the end of [the season]. Obviously our breakup was a nice one," she says.
The evening with feature plenty of Bachelor-themed fun, with Jared and JJ being auctioned off, karaoke with Carly Waddell, various raffles, a Q&A, and a "girl chat" with cast members, which Ashley describes as a thing that regularly happened on the show.
"When you see us talking together, especially on The Bachelor and The Bachelorette, we call those girl chats," Ashley reveals. "They are semi-staged conversations. They're not at all scripted, but a producer will be like, 'Hey, will you three go and chat about something going on in the house?'"
I can only imagine what these ladies talk about IRL. But, you don't have to imagine, because if you live near Virginia and purchase a ticket, you could win one of these prized girl chats all for yourself. But, if you can't make it to this one, never fear. Ashley says there may be more benefits in the future. "A lot of people have been requesting it in different cities and it's so funny," Ashley says. "It's like, do you guys want us to go on tour or something?" (Um, yes.)
It would be awesome if we had the opportunity to do so. I have arranged this entire thing and it's been like a full-time job for the past two and a half/three weeks. I would love to do even more of it. But, it's more of, you know, venues allowing us to have the spaces, donating space ... and then, of course, arranging weekends for all of us to be together is pretty difficult. I was really thankful that we all were able to come up with this one weekend. But, we'd definitely love to do it again!
Ashley says she's hoping to maybe plan one around the premiere of Ben Higgins' Bachelor season or around Valentine's Day. You know, Bachelor holidays.
It's great to see that Ashley and the other BiP contestants are not only all still friends (drama be damned), but they're actually using their fame for good. With 600+ tickets already sold to this two-day event, the BiP stars are going to raise a lot of money for Leukemia and Lymphoma, and fans get to have fun with their favorite contestants along the way. The show many be over, but their awesomeness is going strong.
Images: Rick Rowell/ABC (2); giphy