10 Ways to Celebrate Nirvana Day Like a Real '90s Pro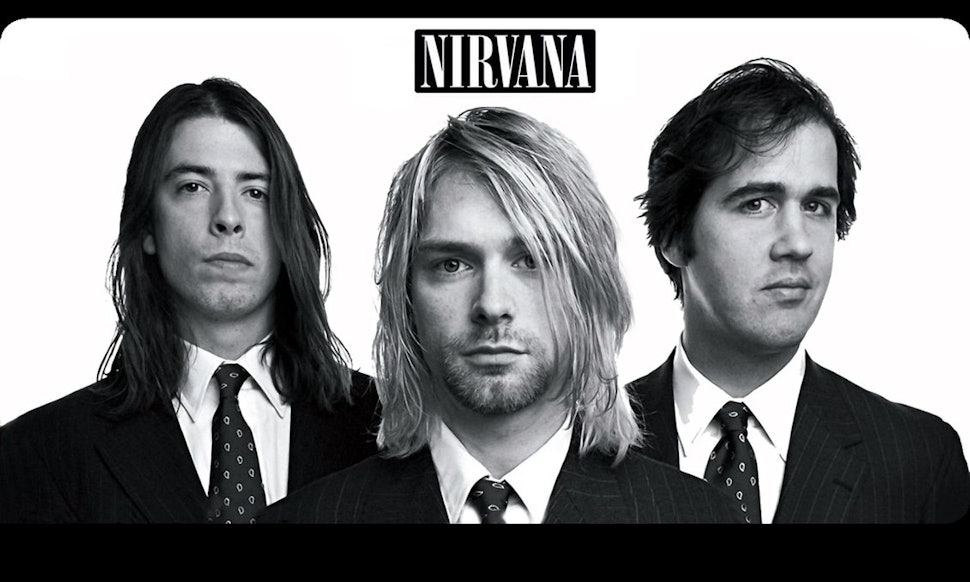 Hoquiam, Washington just became the coolest city in America. The little town two-hours outside of Seattle has marked April 10 as Nirvana Day. Kurt Cobain was born a few miles from Hoquiam and lived there for some time. The town's Mayor, Jack Durney noted, "They bring great honor, I think as I say, to our entire community... And I think that it's good Kurt Cobain lived in Hoquiam for a little while, but he and Krist Novoselic are part of our community, and I think it's good to honor our sons and their great accomplishments." Mr. Durney, we couldn't agree more.
April 10 also marks another special occasion for Dave Grohl, Krist Novoselic and the late frontman Kurt Cobain — Nirvana will be inducted in to the Rock N' Roll Hall of fame on that very same day along with Linda Ronstadt, Kiss, Peter Gabriel, the E Street Band, Hall & Oates (I smell a holiday, Philadelphia!) and Cat Stevens. If you can't make the trek to the scenic and sleepy Pacific Northwest town of Hoquiam on April 10 to celebrate Nirvana Day, we've made a handy guide for how to celebrate this momentous occasion anywhere in the world.
Image: DGC
Start your day with a cup of joe
It's Seattle's finest, after all.
Get dressed!
Flannel, flannel, and more flannel.
Image:sydneyyutzz/Tumblr
Grab your overalls from winter hibernation
April 10 is when springtime is just getting into full swing! Grab those overalls out of the depths of your closet and sport 'em loud and proud. One shoulder strap down, of course.
Image: Tumblr
Smudge the crap out of your eyeliner
Follow Nic Cage here for some serious beauty tips.
Image: geekdrawings/ Tumblr
Celebrate scruff
Aaron Paul is definitely celebrating Nirvana Day.
Image: Tumblr
Make a Cobain Book Club
Journals, Heavier than Heaven, and Cobain are all worth a re-visit.
Image: quelletuelabbrarosse/ Tumblr
Play MTV's 'Nirvana Unplugged' On Loop
Catch up with Dave and Krist
Both Dave Grohl and Krist Novoselic have been up to quite a lot in the two decades since Nirvana (including being BFFs by the looks of this photo). Grohl's many, many projects include the Foo Fighters and playing with the likes of Queens of the Stoneage and Paul McCartney. Novoselic is a political activist and is the chairman of the board for FairVote — an organization focused on the reform of American elections.
Watch 'Hype!'
And learn all about the Seattle-born phenomenon that was Grunge.
Image: Hype!/Helvey-Pray Productions
And lastly, make a nice seafood dinner
Have a Nirvana Dinner Party! Complete with a Pacific Northwest-inspired menu and lots of tasty Seattle brews. Guests must wear at least ONE item of Nirvana-themed attire. And any time someone says the phrase "Nevermind," he or she has to make a toast to the band. Cheers, Nirvana.