TV's 'Lethal Weapon' Should Pick Female Leads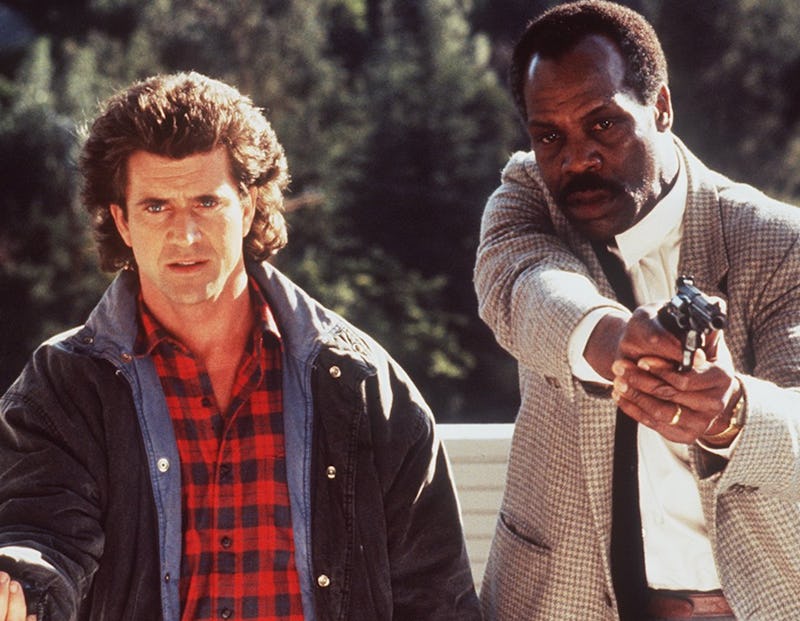 MacGuyver, Lethal Weapon, Rush Hour. What do these Hollywood projects have in common? They're all getting TV reboots. That's right, the classic crime-solving films and shows of Hollywood are about to get remade for current audiences, adding fuel to the argument that the industry is severely lacking on new and original ideas. Still, at least one of these remakes could be worthwhile; Lethal Weapon will be remade by Warner Brothers TV, according to Deadline, with a pilot commitment at Fox. Deadline reports that the show will revolve around the same characters from the original film of the series, and its general description is as follows:
"When Texas cop and former Navy SEAL Martin Riggs moves to Los Angeles to start anew after the loss of his wife and baby. There, he gets partnered with LAPD Detective Roger Murtaugh, who, having recently suffered a "minor" heart attack, must avoid any stress in his life."
Now, as annoying as reboots both on film and TV can be, sometimes they work. Lethal Weapon isn't the worst idea for a reboot — in fact, it's kind of an amazing idea. Still, there are two problems with this idea: buddy-cop shows aren't too popular or in-demand right now, and this is yet another project with only men as the leads. Would it really have been so difficult to do a female-led reboot of Lethal Weapon, instead?
I have no idea if an all-female reboot of Lethal Weapon would do better in the ratings than the original version, of course, and I also wouldn't want it to be used as gimmick. However, it's no secret that Hollywood has a major problem when it comes to gender equality. Currently, women make up just 42% of all speaking characters on TV, according to a study by the Center for the Study of Women in Television and Film. We're still seeing women treated as less than equal to their male counterparts on television, or being shown to have their entire lives revolve around men. Even with the emergence of shows with strong female leads like How To Get Away With Murder or Nashville or Scandal, gender inequality is still rampant on television.
Newer shows that are coming up the pipeline have this problem, too. Several upcoming reboots are male-oriented, with NBC's forthcoming Uncle Buck series, as well the aforementioned Macguyver and Rush Hour. Sure, there are a few new shows that don't fit the mold, like Blindspot or Crazy Ex-Girlfriend, but male-oriented shows like Battle Creek, The Bastard Executioner or Ballers are still dominant. How does that make any sense?
What would be really fascinating would be to see a character as volatile and insane as Lethal Weapon's Martin Riggs be portrayed by a woman. Women are complicated and flawed, too, and to see a female actress in the role would be exciting. Even if Murtaugh stays a man, the dynamic of him working with a female Riggs could be really interesting to watch. In fact, it could bring up important, real-life issues, like gender dynamics in traditionally male-oriented workplaces like police departments.
Lethal Weapon with women would be incredible, whether with one female lead or two. But what would be really interesting is if the casting for the roles was diverse, as well. Why can't we see a Hispanic or Asian Riggs with an African-American Murtaugh, for example? Viola Davis said it best in her Emmys acceptance speech: you can't win awards for roles that aren't there. This is the best time to create more diverse roles for diverse women.
If Lethal Weapon actually did go the female-lead direction, I've got a few suggestions for the roles. It would be amazing to see Murtaugh played by someone like Regina King, who's currently starring on The Leftovers but kicked butt on the cop drama Southland. Or what about Sanaa Lathan, Nia Long? Or, if Murtaugh says that famous line, "I'm too old for this sh*t," someone a bit older like Vivica A. Fox, Gloria Reuben, or Angela Bassett? could totally work, too. As for Riggs, someone like Maggie Q (who killed it on Nikita), Jamie Chung, America Ferrera, Naya Rivera, or Natalie Martinez would be an amazing choice. And what about Archie Panjabi? She's off The Good Wife and could fit either role in a heartbeat. The short version is this: It's never been a better time to embrace the ferocity, the strength and the complexity of women on TV, and both original shows and reboots should realize this. Why wouldn't you want to give it a try?
Images: Warner Brothers; Giphy (2)