Dad Has Amazing Response To Son Dressing As Elsa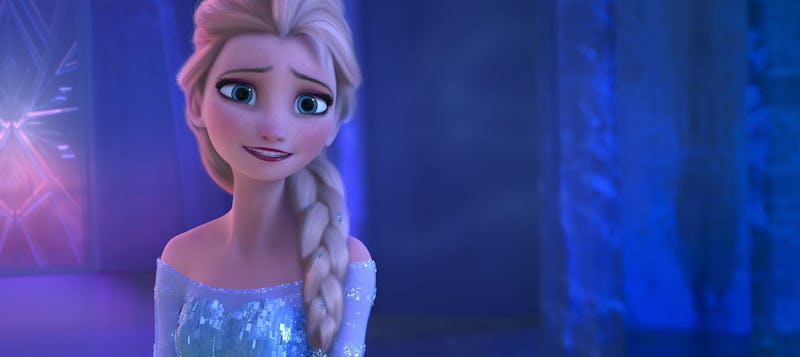 With our favorite spooky holiday coming up there are so many opportunities for little kids to dress up, this little boy who wants to be Elsa for Halloween is already rocking it. Caiden Henson does not only win the award for coolest sounding name, but also the award for tugging our heartstrings. His father wrote an exceptional post talking about his son's decision to dress up like Elsa this year. In the post he talks about his parenting style and how Caiden is allowed to pick his own outfits, giving him the freedom to express himself however he chooses. Best parent award, triple check.
I am totally in support of this entire story. Growing up I always dressed up in costumes that I had picked out, and I really appreciated my parents for letting me do it. I ended up going as a witch-vampire several years in a row. One time in high school I decided to be the Queen of Hearts from Tim Burton's Alice In Wonderland. I didn't have enough money for the costume so I bought a red cape and a clown wig. Then I did my makeup exactly like the character. The moment I stepped into my high school I knew I had done something wrong. BUT I'm glad I did it! And I'm glad my parents didn't stop me from leaving the house looking like a killer clown. That is true love, people!
I personally love seeing little kids in cute costumes, so I'm including a few of my favorites down here. Maybe you can get inspired and dress your kids up in honor of Caiden!
1. This Lion
Tiny little lion. I love it. I love it so much.
2. These Cows
Here is what it is. They are two babies in cow outfits. I think I love it because of the whole milk thing. GET IT!?
3. This Alien
I think I found Caiden a BFF. (There are going to be aliens in the Frozen sequel, right?)
Images: Giphy (3), Walt Disney Animation Studios (1)