Ranking The Songs On Selena Gomez's New Album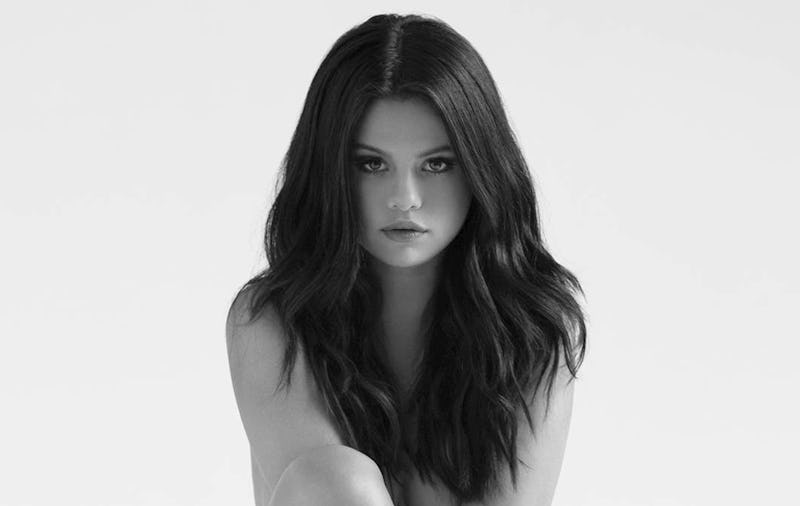 It's a big day, Selenators: Selena Gomez's new album, Revival , is finally here. I'm happy to report that it's without a doubt the 23-year-old artist's strongest effort to date! I had a feeling Gomez was going to deliver. After all, the star left the Disney-owned Hollywood Records for Interscope at the end of 2014, and has suggested in recent interviews that the move has given her a lot more creative freedom. In fact, Gomez revealed during a chat with Power 106 radio host J Cruz in September that she's now able to say what she wants to say in her music for the very first time — and she has a few things to get off her chest.
Not only is the "Good For You" hit-maker continuing to deal with the everyday frustrations of living in the spotlight (the media's constant scrutiny of her love life, body shaming, etc.), she's also dealing with lupus. Gomez revealed her lupus diagnosis to Billboard in a new interview published Wednesday, and said that seeking treatment for the disease is what caused her to take a break in 2014. Clearly, the young singer had some significant personal experiences to draw from when recording Revival.
No longer does it sound like Gomez is just "going through the motions" in her music — it's evident that she feels connected in some way to each of the project's tracks, which makes all the difference in the world. Below is my ranking of the 16 songs on Revival. Hopefully, it will help you decide which ones to listen to first!
#1. "Hands To Myself"
I have a hunch "Hands to Myself" is going to be huge. (If it isn't, then there's something seriously wrong with the American public. It's magical.)
#2. "Sober"
"Sober" is definitely going to get people talking. Who is the song about? I have a guess... but only Gomez knows for sure.
#3. "Me & The Rhythm"
"Me & the Rhythm" has been stuck in my head since Gomez released it as a promo single last week. Yes, it's that catchy.
#4. "Good For You"
I didn't really care for "Good For You" at first, but it's become one of my favorite songs of 2015. It's so wonderfully uncomplicated and sexy.
#5. "Cologne"
"Cologne" has a retro '80s pop vibe (which I adore), and its lyrics are so cute. I fell in love with it instantly.
#6. "Camouflage"
"Camouflage" is a very pretty ballad that highlights Gomez's surprisingly strong vocals.
#7. "Nobody"
"Nobody" is kind of like "Good For You Part Deux." I'm surprised it didn't make the track list for the album's standard edition.
#8. "Outta My Hands (Loco)"
I live for when Gomez says "But it feels too good, yeah" in the "Outta My Hands (Loco)" chorus.
#9. "Kill Em With Kindness"
"Kill Em With Kindness" is simple, but oh-so-danceable.
#10. "Revival"
The title track does a nice job of introducing the album's overarching themes.
#11. "Rise"
I'm a sucker for inspirational pop tunes like "Rise." Is it a little cheesy? Sure... but who cares? A little cheese never hurt anybody!
#12. "Me & My Girls"
"Me & My Girls" is a feminist anthem, tbh: "If we want it, we take it / If we need money, we make it / ... / You don't understand / I don't need a man." Sing it, Selena!
#13. "Body Heat"
"Body Heat" sounds a bit like something we might've heard on Gomez's last album, Stars Dance, but she pulls off the song's sexiness so much better than she would have a couple of years ago.
#14. "Same Old Love"
I like "Same Old Love," and yet, here it is all the way down at No. 14! It's good... but it's not great.
#15. "Survivors"
"Survivors" is uneventful. It's pleasant, but it doesn't make much of an impact.
#16. "Perfect"
"Perfect" is the LP's only dud, in my opinion.
Revival is available everywhere now.
Images: Interscope/iTunes; Giphy (13)