Selena Gomez's 'Revival' Is Here! — LISTEN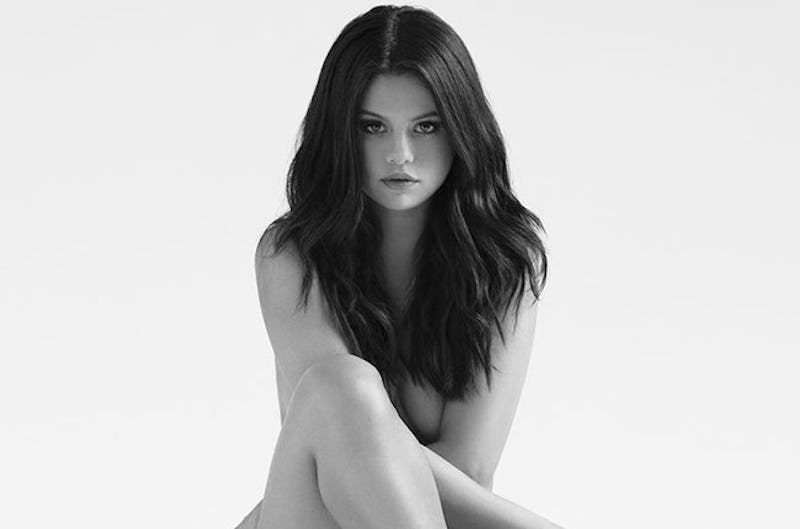 Get revived, Selenators. Early Friday morning, Selena Gomez's Revival dropped on Spotify, and you can stream the full album for free on Spotify. The singer will also host a listening party and Q&A on Twitter later at 12 p.m. ET so make sure to join in on the fun with fans from all across the world.
The highly anticipated album comes one day after her earth-shattering interview with Billboard magazine, in which she discussed her lupus diagnosis and revealed she was in chemotherapy during her break in 2014. The singer blasted tabloids for claiming she entered rehab for substance abuse, saying, "I could've had a stroke. I wanted so badly to say, 'You guys have no idea. I'm in chemotherapy. You're assholes.'"
Gomez is hardly a new kid on the block, but she's always been an underrated talent, and Revival is beautiful. Her vocals murmur over pop synthetic tracks like "Hands To Myself," and with her breakout success for "Good For You," it's high time people appreciate her for the artist she is.
Fans will likely dissect the album's lyrics in the hopes of finding secret messages to ex-flame Justin Bieber, but the album isn't called Revival for no reason. Like she said in her Billboard cover story, it's her time now. Here's the full album for your listening pleasure.
Image: Interscope