Is Britney Spears' Ninth Album On Its Way?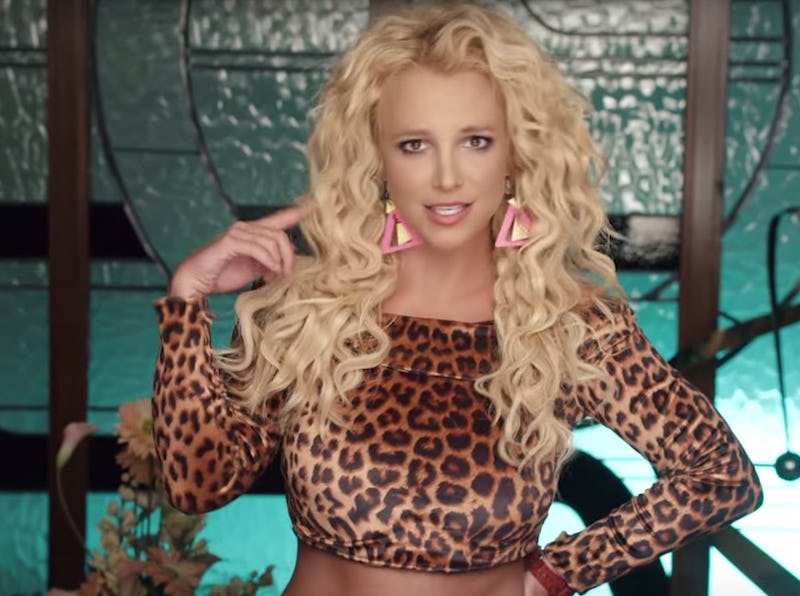 Britney Spears is back! Although Spears just extended her Las Vegas residency, she shared a photo of herself in the studio. There's no doubt that the singer is hard-working, but does this mean we can expect a new album from her soon?
Unfortunately, Spears didn't specify. She posted a photo of herself and British producer Burns, along with the caption "Making magic in the studio with @thisisburns4real yesterday!" Noooo. Give us a little more info, Spears! Unfortunately, Burns didn't add much, sharing the same pic and apologizing for their height difference.
One interesting aspect of the collaboration is that Burns has reportedly collaborated with other amazing pop acts, including Ellie Goulding and Pitbull. Digital Spy reports that the duo were joined by songwriter Mischke, who previously worked with Little Mix, Gwen Stefani, Jennifer Lopez and Michael Jackson in the past.
Back in July, Idolator reported that Spears had hit the recording studio alongside producer Ian Kirkpatrick (Jason Derulo's "Want To Want Me") and songwriters Chantal Kreviazuk (Gwen Stefani's "Rich Girl" and Kelly Clarkson's "Walk Away") and Simon Wilcox (Nick Jonas' "Jealous"). Many of these songs and artists have similar, upbeat dance sounds. Could this be the direction in which Spears is moving for her ninth album?
Unfortunately, we'll likely have to wait two years to find out. Spears' extended Las Vegas residency means that she likely won't have the time to promote an album until the show ends. After all, the lukewarm reception to "Pretty Girls" has been partially attributed to its lack of promotion. In any case, Spears will needs more room in her schedule to give the untitled album its due.
In the meantime, fans can bask in the glory of her Las Vegas show and refresh Instagram for more snaps from the studio.
Images: RCA (screenshot); Britney Spears/ Instagram (2)