Whimsical Women Who Look Like Ethereal Elves IRL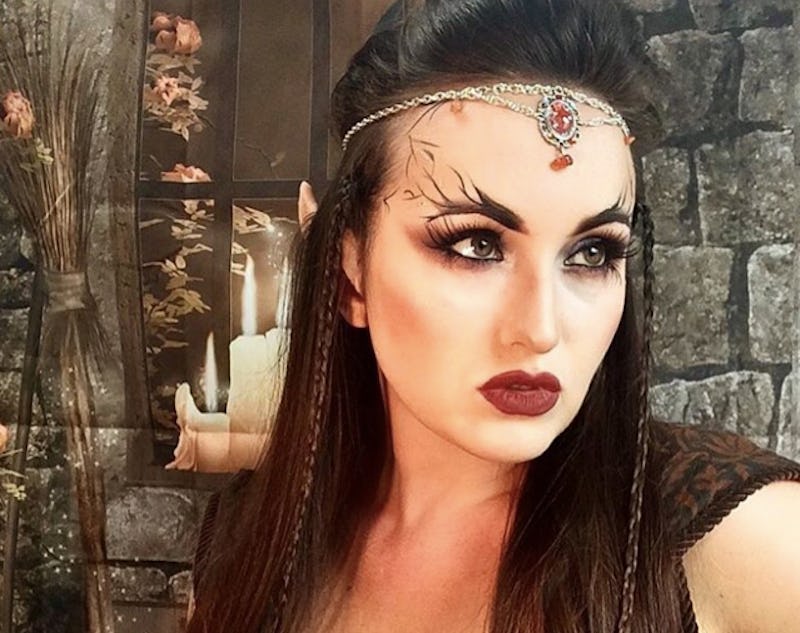 I'm a sucker for anything remotely fantasy inspired, especially when it comes to dressing up. If you too are a fan of mythical creatures and fancy dress costumes you're going to love these women who dress like elves. It's fair to say that not everyone likes dressing up, but it's still fun to admire the incredible handiwork of mere mortals who have transformed themselves into elfin ladies via the mediums of fashion, beauty, and styling. Although, if you're a fan of playing dress up like me, these whimsical women will provide great inspiration for your next fancy dress or Halloween costume.
The ladies in question have been inspired by a range of different sources including popular and retro video games including elves. Some of these women like this magical look so much that they have undertaken a body modification known as ear pointing. This surgery involves reshaping the ear to form a point at the top to replicate an elvish ear; think in the style of Tolkien's elves. IMO, ear pointing is enchanting. Although being a gal who can't make up her mind about which tattoo design she'd want on her body forever and someone whose body seems to reject piercings, I'm left admiring them through magical Instagram selfies for now. Add a little fantasy into your life and be inspired by these otherworldly selfies.
1. The Woodland Elf
This pretty, pierced elf has matched her makeup to her leafy garland to complete her woodland elf inspired ensemble. She's even put on a pair of elf ears complete with cool earrings to match the rest of her edgy yet feminine look.
2. The Elvish Pointed Ears
This young woman is radiating a quiet confidence wearing a pair of awesome statement earrings and a natural makeup look which together, draws the eye to her beautiful pointed ears. As previously mentioned, ear pointing is achieved via surgery. However, don't let this put you off if you're contemplating body mods because as you can see, the results can be truly wonderful.
3. The Vallaslin Makeup
As a fan of Molly Bee and her stunning, creative makeup looks I was enthralled to find her take on a vallaslin design. Vallaslin are the facial tattoos worn by the Dalish elves of the Dragon Age video game series and I was astounded at the imaginative way in which she had created a look based on these fantastical facial tattoos while using her own face as a canvas; all the while accentuating those phenomenal cheekbones.
4. The Dark Elf
Atalanta, pictured above, has created an exciting Dark Elf inspired look accompanied with a makeup tutorial on her YouTube channel, so we can all channel this charming, mysterious look.
5. The Pre-Raphaelite Elf
This gorgeous, flame-haired beauty could be a relative of The Hobbit movies' Tauriel. Alice of The TrollCatcher creates endearing trolls and monsters for fantasy fans from materials such as clay and wool. Her little creatures are works of art worthy of an elf king or queen's mantel.
6. The Legend of Zelda Elf
This cosplay costume depicts Princess Hilda, a character from one of the more recent video games of The Legend of Zelda franchise — The Legend of Zelda: A Link Between Worlds. Just as Princess Zelda is the ruler of Hyrule, Princess Hilda is the ruler of a parallel world called Lorule. This cosplay costume is absolutely spot on and is great for wannabe elves and lovers of the series.
7. The Magical Moon Elf
Talk about the dark side of the moon! This bewitching babe could pass as a number of mythical beings from fairy to witch. However, her pointy ears keep this costume within elven territory. Her bleach blonde hair and white eye makeup contrast so well with her spooky black lenses and lips; this would be a fantastic look to recreate for Halloween.
Take inspiration from these modern, magical muses and set your inner elf free!