Jordan Smith Kills 'The Voice' Again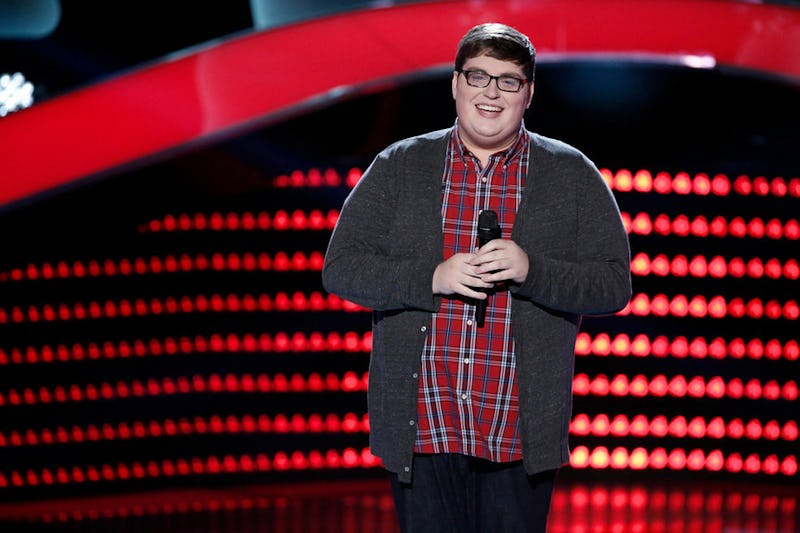 From the moment he stepped on the stage and killed his rendition of Sia's "Chandelier," Jordan Smith has been a fan favorite on The Voice. So, fans were naturally thrilled when he won his Battle Round. The victory was totally deserved, but it definitely wasn't handed to him. Jordan faced off against fellow Team Adam member Regina Love. The two performed Sam Smith's "Like I Can," and they were both stellar. "I feel like we're at the Grammys," Blake Shelton raved after the song. "That was a really masterful performance," Pharrell Williams agreed. In the end, though, Adam Levine gave The Voice Battle Round victory to Jordan Smith.
"I think you both deserve to be in this competition, and I'm starting to feel dumb for putting you together," Adam lamented. But, he eventually awarded the win to Jordan, and fans went nuts. "Jordan's voice is the unicorn, and his ability to connect with people on a human level is just as powerful as his voice," Adam raved.
But, Regina Love's loss wasn't all bad news. The judges were just as blown away by her talent, and Gwen Stefani decided to steal her and keep her in the competition. "You deserve to be on this show," she told Regina. "This is what I was born to do," Regina agreed.
It was good news for all in the season's first battle round. Hopefully the good news will continue to pour in for these talented rising stars. And, I'll admit, I can't wait to see Jordan perform again.
Image: Tyler Golden, Paul Drinkwater/NBC