Happy NYE! Here's Another 'Vanderpump Rules' Song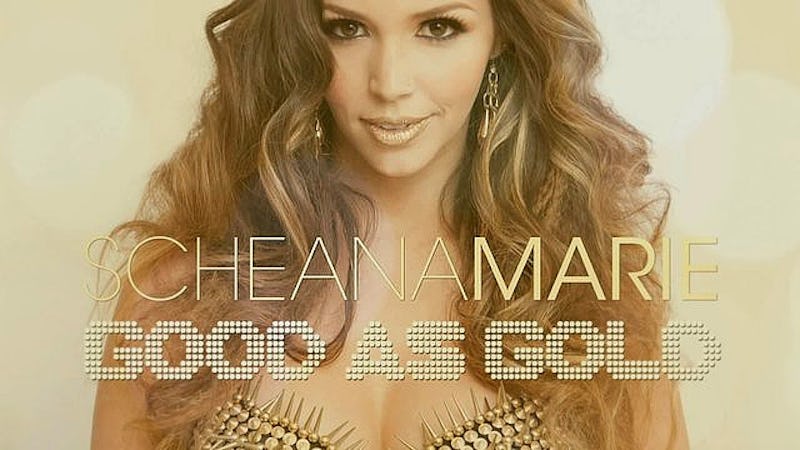 Bravo does a lot of things well. One of those things: helping reality stars realize their pop star dreams. Last season, Scheana Marie of Vanderpump Rules went into the recording studio and created the masterpiece that is "What I Like." I don't know why Stassi got so testy about hearing "What I Like" over and over during the Gay Pride parade. If I were hanging out in that giant champagne glass listening to Scheana's Auto-Tuned voice for hours, I'd be delighted. I'd count my lucky stars. I promised myself that I'll stop saying this before 2014, but since it's the last day of 2013, I will use it one last time: I'd feel #blessed to be on that float. This season, Scheana's been coping with injuries and tooth problems, so she's had to put her music career on the back burner. I wondered if we'd ever get another hit track from Scheana Marie. Well, PRAISE EVERYTHING! Because a few weeks ago, a beautiful story broke that a new Scheana song would be available on iTunes. There'd better be recording studio footage, I thought.
PRAISE EVERYTHING, PART TWO! Because during Monday night's episode of Vanderpump Rules, she was back in the studio doing what she does best. What is that, exactly? "Singing" some words into the mic and then letting the producers do their work.
Yes, the producers doctored the hell out of her vocals. No, I'm not being snarky. Even Scheana acknowledges that her voice is Auto-Tuned to Jupiter and back. In her BravoTV blog, she admits that her "raw voice … requires some Auto-Tuning to give it the sound [she] like[s]." She also concedes that she's neither Mariah Carey nor Britney Spears. But who is, really? She has a firm grasp on reality, and that's why I love Scheana.
Is new song "Good as Gold" better than "What I Like"? Oof. It's hard to top "What I Like." Exhibit A:
Exhibit B:
While recording "What I Like," Scheana was told to do a "naughty giggle." I... I've got nothing. It's been several months since that episode aired, and I've still got nothing. Plus, there's the entire "Can you freak, bitch?" breakdown. The "Can you freak, bitch?" breakdown is one of the better music moments of 2013.
"Good as Gold" is doing what it can to appeal to me with lyrics like: "Come on, you ridin' shotty/Stop waiting' for a sign/You're out with all my hotties/Let's have a good time!" I should note that those lyrics are delivered in a Ke$ha-style cadence. So spectacular. That part almost caused me to join Team "Good as Gold." But then I remember "naughty giggle," and I'm back to waffling.
Oh. I almost forgot. "What I Like" brought about this impromptu performance:
There it is, folks. Until Tom Sandoval imitates "Good as Gold" choreography, "What I Like" is the clear winner.
Images: Scheana Marie; Bravo