Target's Who What Wear Range Is Coming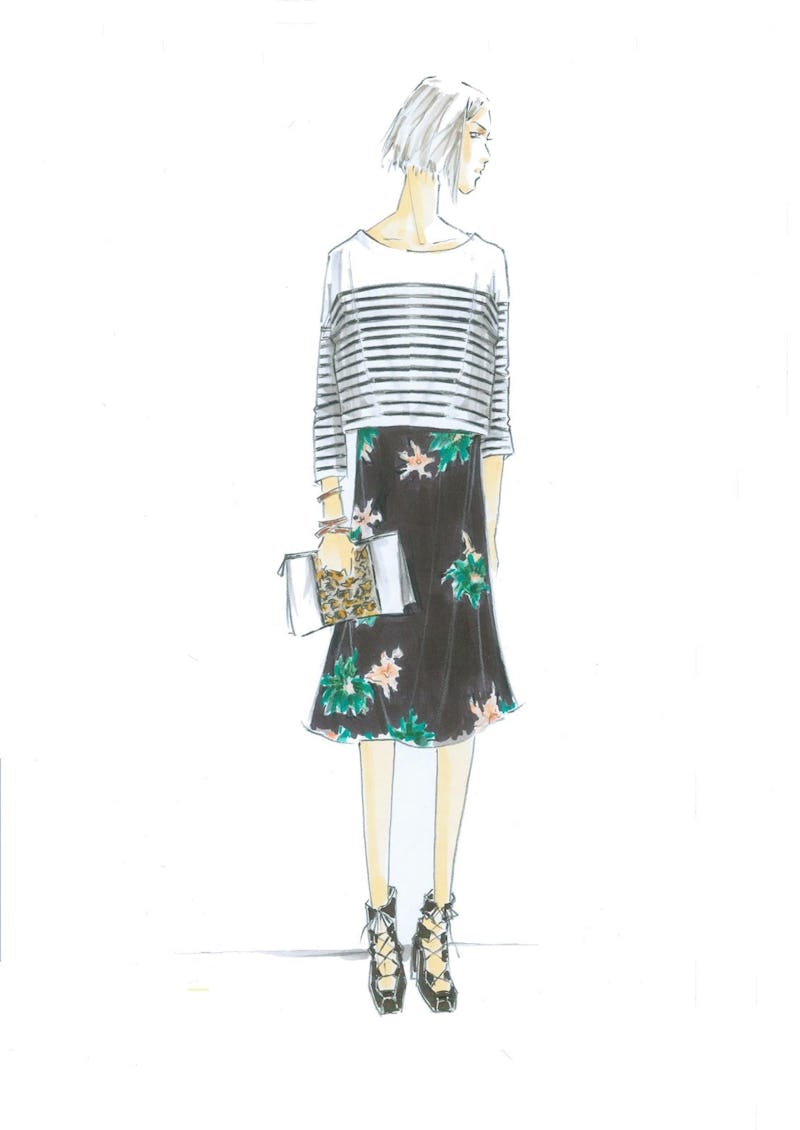 Target does it again! The retailer has demonstrated a serious commitment to fashion with its high x low, "masstige" collabs and limited edition capsule collections with big name designers like Missoni, Lilly Pulitzer, Botkier, and more for years. Now, Target and Who What Wear are launching a collection that will be ongoing, seasonal, and kicks off in 2016 with 70 apparel and accessories items from 20 categories, ranging from size 2 to 26! There is truly something for everyone with this pairing.
Did you just get up and do a happy dance? There will be no fashion shaming here! I admit I did a celebratory dance when I heard this news. Target truly has established itself as a fashion destination with an emphasis on street style and I think the company has topped even its Lilly Pulitzer series with this partnership.
Business of Fashion reports that this partnership has long been in the works, as Clique Media Group co-founder Katherine Power confessed that Who What Wear has been wanting to team up with the big red bullseye since 2006.
This is a "mass"ive deal, since it's the retailer's first time partnering with a media company, as opposed to a fashion brand.
Here's everything we know about the upcoming collision of the fast fashion retailer and the editorial style site!
1. It Launches In February 2016
The debut collection will land during the first week of February 2016. It will include 70 pieces at launch.
2. It's Affordable Luxury
The items are priced between $14.99 and $49.99, which translates to "Crazy Affordable" or "Won't Break the Bank." Who What Wear was launched by stylistas and former ELLE editors Power and Hillary Kerr, pictured above, who certainly have a discerning eye for street style. So you know going into it that these collections will slay and work with so many pieces already in your closet.
3. There Will Be Four Seasonal Collections
This isn't a "Hurry up and get 'em before they're gone" one-off. It's an ongoing range with four seasonal collections, including mini collections. Each seasonal collection will arrive the first week of the month. So you can look forward to shopping season after season and if you plan accordingly, you can shop wisely to avoid missing items due to a sellout.
4. There Will Be Clothes & Accessories
Like the previous and majorly successful Lilly Pulitzer collabo, the WWW range is all-encompassing and will include tops, skirts, dresses, denim, sweaters, jackets, blazers, and accessories. The pieces will be street style-inspired, as much of Who What Wear's editorial celebrates developing one's personal style! Like, I can't...
But it gets better. The collection is informed by the site's editorial expertise and reader/consumer feedback, according to the announcement press release. The site's most read style posts also inspired the designs.
5. Online & In-Store Shopping
The pieces will only be available in select stores. But everything will be shoppable online at both Target's site and curated boutique on Who What Wear's site. The only bummer? Plus sizes will only be made available online. Unfortunately, that means plus size women won't be able to try the clothes on IRL.
Other than that, I'm so in! I cannot wait to see the initial pieces on February 1. Given the fact that street style will be the major inspo factor in the designs, along with Target's commitment to making fashion accessible on the mass level, I am way stoked. You should be, too!
Images: Courtesy of Target (3)