7 Netflix Movies to Watch If You're a Francophile, a '90s Nostalgia Queen, or Cult Classic Connoisseur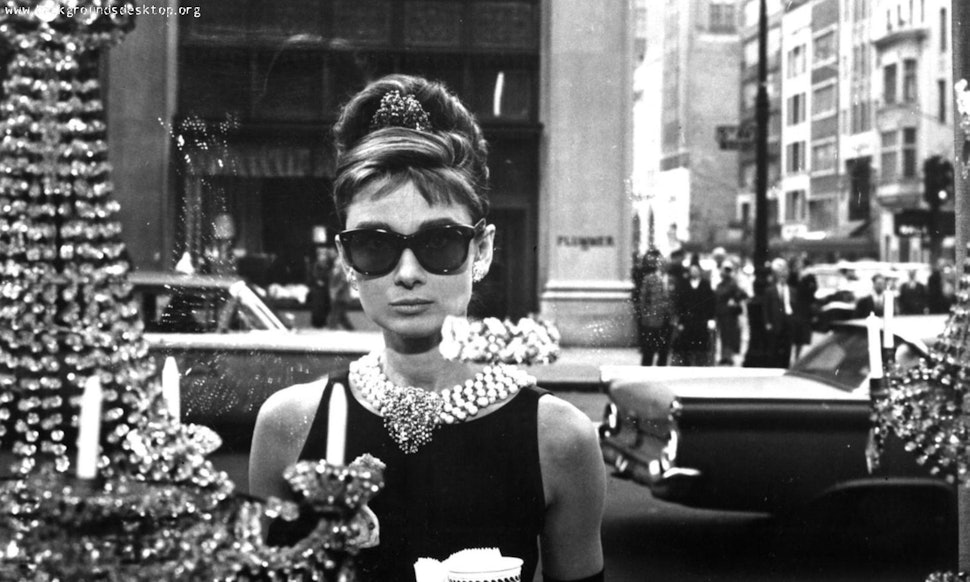 In 2014, Netflix will drop over 90 films from its instant queue. But while Netflix may stop carrying certain titles — like Eternal Sunshine of the Spotless Mind and Titanic — they are also adding 26 new films to their repertoire. Hang out with Holly Golightly, cruise down the open road with Thelma & Louise, or learn about the art of business cards with Netflix in the new year. To help you narrow down what to watch, we've curated a list based on what you already like. Because yeah, we just know.
Image: Paramount Pictures
If You Are A Parisian At Heart, Check Out 'Amelie'
This French film about a waitress with an active imagination who makes it her mission to brighten up the lives of those around her will make you want to move across the pond. You'll fall in love with Amelie's sweet nature and her desire to connect with the world. This whimsical film — filled with gorgeous red, green and gold tones — would be beautiful to watch even without subtitles, but unless you remember a ton of high school French, we suggest using the option. Warning: the movie has been known to inspire dramatic Amelie-style cropped haircuts.
Image: Miramax Films
If You're A Cult Film Junkie, Watch 'American Psycho'
Christian Bale may be best known as Batman, but before he took on the role of the Dark Knight he was better known as sadistic Wall Streeter (and, maybe, serial killer?) Patrick Bateman. Based on Bret Easton Ellis' controversial novel, American Psycho is a dark — and surprisingly funny — view on yuppie culture, consumerism, and the culture of masculinity. You'll argue for years with friends about whether Patrick Bateman's crimes are real or delusions, and you'll never be able to listen to "Hip To Be Square" in the same way again.
Image: Lionsgate Films
If You Want To Watch A Film That Passes The Bechdel Test With Flying Colors, Check Out 'Thelma & Louise'
The ending of this film — about two unhappy women who take a break from their lives and hit the open road — is enough to make you want to avoid road trips all together, but boy, is it a wild ride. You'll root for Thelma and Louise at every step of their journey, even as a young Brad Pitt comes onto the scene. Never again has a female buddy film been done so well.
Image: Pathe Entertainment
If You're Nostalgic for 'All That', Watch 'Good Burger'
'90s kids will remember Good Burger as Kenan and Kel's masterpiece. Is it a great movie? No, not really. Is it hysterical? Umm, yes.
Image: Paramount Pictures
If You're A Fan Of Movie Musicals, Watch 'West Side Story'
Meet the Sharks and the Jets, the least intimidating gangs in history. This movie musical about two feuding New York City gangs stars Richard Beymer and Natalie Wood as the "Romeo and Juliet" whose romance throws a wrench into their gangs' rivalry. Though the film is from 1961, it still holds up in the world of movie musicals, mostly because of the super catchy soundtrack and fantastic choreography. If you didn't get a chance to see this one in its Broadway revival, Netflix has you covered.
If You Worship Audrey Hepburn, Check Out 'Breakfast at Tiffany's'
Audrey Hepburn's Holly Golightly was far tamer than the Holly in Truman Capote's novella, but Hepburn made us fall in love with this eccentric society girl all the same. You may find yourself wishing that you, too, could stare longingly into the windows of jewelry stores with a breakfast pastry in hand.
Fun fact: Marilyn Monroe was originally up for the part of Holly Golightly, but her acting teacher Lee Strasberg told her that playing a prostitute would be bad for her image. Who needs Marilyn's white dress when you can don Audrey's chic LBD for Halloween, right?
Image: Paramount Pictures
If You've Already Watched Every Episode of 'The Long Island Medium', Queue Up 'Ghost'
This drama stars Patrick Swayze as Sam, a man who is murdered and must track down his killer in order to pass on to the other side. Whoopi Goldberg — who won the Supporting Actress Academy Award for her role — plays the (formerly fake) psychic who begrudgingly helps Sam in his pursuit. Oh, and can we talk about how Demi Moore — who plays Sam's grieving girlfriend — never ages? She may be the truly undead one in this movie.
Image: Paramount Pictures