Morsi Given Ultimatum as Protests in Egypt Escalate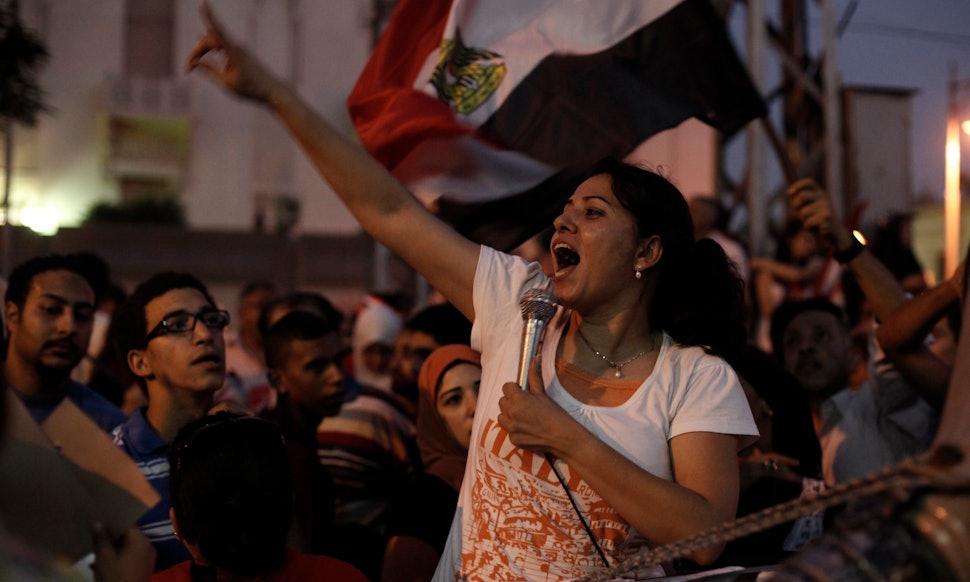 Ed Giles/Getty Images News/Getty Images
Egyptian protestors ransacked the headquarters of the Muslim Brotherhood (President Mohamed Morsi's party) Monday morning, as mass protests which began on Sunday continued to rage. Recent protests—which are the largest since the 2011 revolution—have left at least 16 people dead, and over 700 injured.
Eight of the sixteen deaths occurred in Cairo during clashes outside the Muslim Brotherhood headquarters in Moqattam, where protestors ransacked the building and set parts of it ablaze.
The Telegraph on YouTube
Three more protesters were fatally shot on Sunday in Egypt's Assiut region, in violent altercations between Morsi's supporters and his opponents, while similar clashes in Alexandria, Kafr El-Sheikh, Beni Suef, and Fayoum killed another four.
Millions of demonstrators marched through the streets across Egypt on Sunday to demand that President Mohammed Morsi resign, in some of the largest protests the country has seen since the 2011 revolution.
AhramOnline on YouTube
AhramOnline on YouTube
Morsi, who is accused of failing to deal with both security and economic problems in the country, has been given until Tuesday to leave by protesters.The ministers of tourism, environment, communication, and legal affairs are already said to have resigned.So far, Morsi is sticking his ground, and maintaining that demonstrators shouldn't be allowed to remove an elected president lest the same tactic be used to force future presidents out as well.