Choosing A Wedding Planner Vs. Wedding Coordinator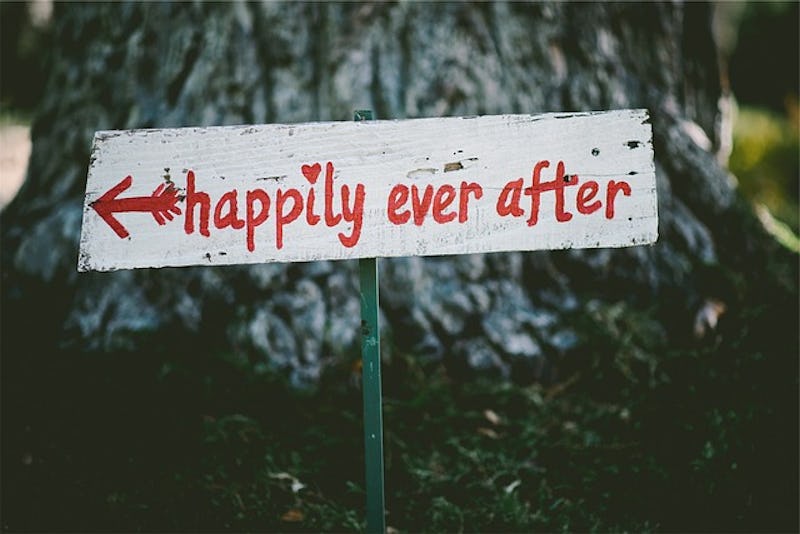 Just as I was sitting down to write this article about the difference between wedding planners and wedding coordinators, the phone rang — and in one of those absolutely fortuitous moments, the person on the other end was a recently engaged bride calling to ask that very same question. Her timing could not have been more perfect — thank you universe!
As we spoke, she reminded me just how confusing the whole thing can be, particularly for people who are not in the wedding industry, or who have never planned a wedding. As I listened to the details of her wedding and explained our wedding coordination services at DIY Wedding Mentor, it also reminded me that wedding coordination services are not only different from those offered by wedding planners, but sometimes pretty different from those offered by other wedding coordinators as well.
So thanks to the lovely bride I just spoke with, this article just got a bit more comprehensive — because let's face it, there's a lot of grey area somewhere between a wedding coordinator who you only work with on the day of your wedding, and a full-service wedding planner. The key to finding the perfect fit for your wedding is to decide what camp your wedding will likely fall into, and then interview a number of people in that area to see who offers the services and package that will best fit with your wedding and budget. So first things first: does your wedding lean toward needing a wedding planner or wedding coordinator? Allow me to break things down for you.
Wedding planners
What they do
A wedding planner generally is the most involved professional you can hire to help you to plan your wedding. In fact, some will plan it all for you. I've heard the analogy that hiring a wedding planner is like hiring a new best friend to figure out and discuss every detail of your wedding — how amazing does that sound? Services they often help with are:
Event budgeting
Venue scouting
Recommending and booking wedding vendors
Negotiating vendor contracts and making vendor payments
Working out wedding day details with vendors
Event design and styling
Guest list preparation and tracking of RSVPs
Event layout, floor plans, and seating charts
Procurement of items for weddings such as favors and decor
Booking and organizing accommodations for the wedding party and guests
Planning of other wedding-related activities such as the rehearsal, rehearsal dinner, and post-wedding brunch
Creating your day-of wedding and weekend timeline
Overseeing everything on the day of the wedding
When to hire them
It's ideal to hire a wedding planner at the start of your planning process so you can utilize their wealth of knowledge, vendor connections, and wedding planning wisdom throughout the entire process. They are a great fit for couples who are too busy to handle the 250-plus hours it takes to plan a wedding, for couples who don't count organization as one of their better skills, and for couples who would like someone to guide them through the entirety of the wedding planning process.
How much their services cost
Wedding planning prices vary based on region, when you hire a wedding planner during your planning process, and the responsibilities they will be handling. Many wedding planners either charge a flat fee for the different levels of planning (for example, I've seen a planner charge $3,000 for partial planning, which is not quite extensive as full planning), or 10 to 20 percent of your total wedding budget.
Wedding coordinators
What they do
A wedding coordinator generally helps when you're planning everything for your wedding, and then he or she ensures that everything goes smoothly on the day of the wedding. Services they often help with are:
Ensuring all the important planning details have been addressed
Creating your day-of timeline
Confirming logistics that you've planned with vendors
Making sure vendors have all the necessary information for the wedding day such as directions and parking info for the venue, venue rules, and the timeline
Overseeing everything on the day of the wedding
When to hire them
If you're planning your wedding and you want to ensure that vendors and guests aren't coming to you with questions on the day of your wedding, then a wedding coordinator is going to be your right-hand lady (or man!). Even though a wedding coordinator won't be involved in all the minute details of your wedding, it's still a great idea to hire a coordinator as soon as possible. Often they'll make vendor recommendations and can offer some helpful advice as you plan — plus, like wedding planners, their dates often book up fast.
How much their services cost
Like wedding planning prices, wedding coordination prices vary based on region and the level of service you expect your wedding coordinator to provide. Generally, wedding coordinators charge a flat fee (often somewhere between $1,000-$3,000), and package prices vary based on the services they entail.
What about venue coordinators?
Venue coordinators are similar to wedding coordinators, but they are responsible for everything that happens at the venue, and generally not anything outside of it. For that reason, they usually won't be helping with your morning of the wedding timeline for hair and makeup, or the photographer's timeline for taking pictures before the ceremony. They may not be checking in with your vendors in the week or two before the wedding, or going over their exact responsibilities with each of them. In short, they are largely focused on making sure everything at the venue runs smoothly from an event standpoint, but advising on other aspects of the wedding or actually managing vendors is often outside of their purview.
Everything in between
The important thing to remember when it comes to wedding planning services is that each professional often has his or her own unique packages that work best for their clients. This is particularly true of wedding coordinators who take on some specific responsibilities, but not all planning.
For instance, some wedding coordinators will create your seating chart, but will not start consulting with you until a month or maybe three months before your wedding. Other planners will not create your seating chart, but will consult with you here and there throughout the planning process. Some wedding coordinators recommend vendors, and others do not. Therefore, the best way to figure out who is the best fit for your wedding is to get on the phone and find out exactly what services they provide. Ultimately, the booking process is all about finding out who can provide the services that are the best match for your wedding day.
Not hiring a wedding planner or wedding coordinator?
Though there are certainly both pros and cons to hiring a wedding planner or coordinator, I would definitely recommend at least hiring a wedding coordinator if it's in your budget. With that said, I completely understand why people choose to go at it alone sometimes (particularly if their wedding budget is super tight), and for that reason, I created a DIY wedding planning guide with a section on DIY wedding coordination for couples who are having a more casual wedding and are absolutely sure they won't be hiring a wedding coordinator. If a coordinator isn't in your budget, it's definitely worth checking out.
No matter which direction you go, the key is to make sure that wedding planning and coordination is something that you're thinking about throughout the planning process. Start early on by deciding what camp your wedding may fall into, and then take your search to the phone to see what the wedding planners and coordinators in your area are all about.
Check out Bustle on YouTube.
Images: StockSnap/Pixabay; artisticfilms/Pixabay; OmarMedinaFilms/Pixabay; dukemoita/Pixabay; boltsrule0/Pixabay; Madeline Druce Photography