Here's Yet Another Reason To See 'By The Sea'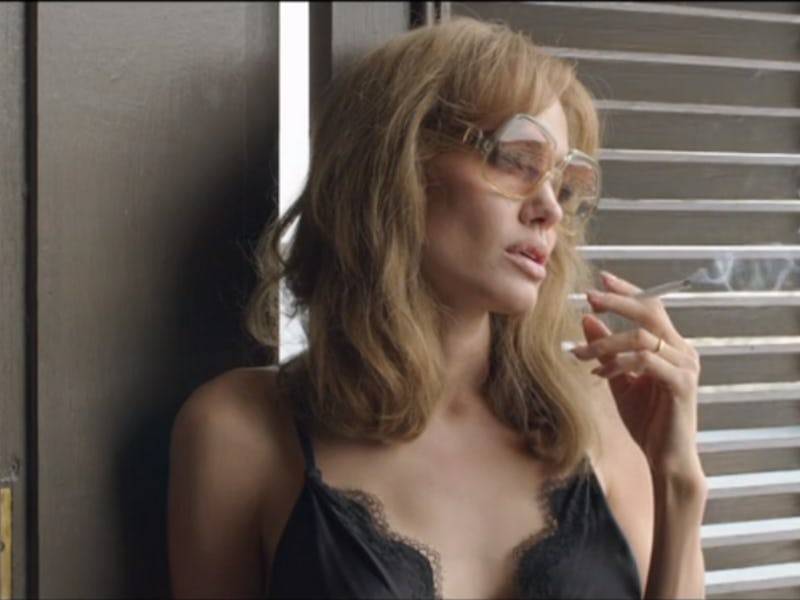 Angelina Jolie is, without a doubt, one of the most talented and versatile women in Hollywood. An accomplished actress, writer, director, and activist, the world has rightfully fallen in love with her and everything she does. It's hard to choose a favorite Jolie movie because they're all so brilliant in their own ways, but we may soon find it easier to name the best of the lot once By The Sea hits theaters on November 13. The movie, which Jolie wrote, directed, and stars in — sees her teaming up with husband Brad Pitt for the first time in more than 10 years as they play a murderous spy couple. And in a new interview with Vogue, Jolie revealed that By The Sea is her most personal project yet, making it a movie any fans of the actress will be even more excited to see.
While audiences will likely be thrilled just to see Jolie and Pitt back on screen together, given their unstoppable chemistry in 2003's Mr. & Mrs. Smith, By The Sea offers something different: a real look at the innermost workings of Jolie's mind. It was a prospect that was intimidating when she approached it, but one she's ultimately glad to have confronted so bravely.
"This is the only film I've done that is completely based on my own crazy mind… As artists we wanted something that took us out of our comfort zones. Just being raw actors. It's not the safest idea. But life is short."
Jolie is right, of course — life is short and you have to just go for it, sometimes. And while there's a chance that By The Sea may not end up being a box office smash hit, it's still totally worth watching, especially if you're fascinated by Jolie and want to see her artistic vision brought to life in a new way. The film, which was shot in Malta, boasts beautiful scenery and stellar cinematography (if the trailer is anything to go by), but it also promises angst, drama, and a study of the human condition that we'll likely all be thinking about long after the final credits roll.
If you're a fan of Angelina Jolie, or even just quality films, By The Sea seems like it'll be right up your street. For a movie that started out as a simple experiment for an incredibly accomplished actress, it seems as though she may have reached new heights in her artistry, and I, for one, can't wait to see it.
Image: Universal Pictures