Only '90s Kids Will Get These Halloween Jokes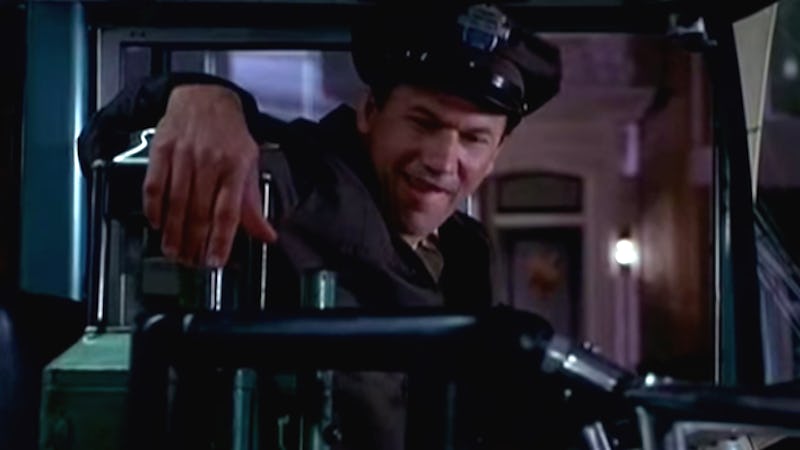 Halloween is a time for candy, watching scary movies, dressing up in hilarious or horrifying costumes, and generally enjoying the fall season. These are traditions that have been instilled in American culture for decades and decades. But my favorite part about Halloween is taking a nostalgic look back at Halloween nights past from the '90s, and re-living the best and worst moments from one of the greatest, pop-culture-filled decades of all time. Think about it: the '90s were a time when people dressed up as Power Rangers and watched Hocus Pocus for the first time, a film which has now become part of Halloween tradition for many families. It was a beautiful decade, and revisiting '90s Halloween also means there are lots of '90s Halloween jokes that only those of us who were alive during the time period can properly enjoy. Sorry younger generation.
From Bill Clinton Halloween masks to the Boy Meets World episode where everyone was being targeted by a killer in the school, '90s Halloween was the best and provided iconic moments we can all still laugh about today. I don't know about you guys, but if I have a choice, I'm always going to choose to watch Halloweentown or appreciate a good "Stevil" joke from Family Matters over anything more modern during the holiday. Here are some of the decade's best Halloween-themed jokes.
1. When Fresh Prince Of Bel-Air Channeled "Lady Marmalade"
Will Smith taught us the important lesson that psychics are not only fake but also like to put "curses" on people that sound very similar to Patti LaBelle songs.
2. When Boy Meets World Gave Feeny Some Action
"Go Feeny! Go Feeny! Go, go, go Feeny!"
3. When Bill Clinton Was Still The Most Famous Clinton
Remember when Bill Clinton was only remembered for being a great president, Hillary was only the FLOTUS, and Monica Lewinsky was still a few years away? Yeah, I do, too. These Bill Clinton masks sure do seem like a joke now without all the innuendo that goes along with them.
4. When Killing Kenny On South Park Was Still New & Fresh
Killing Kenny was still so new during the decade, and this South Park Halloween episode gives '90s kids the chance to make jokes about Kenny, pink eye and zombies all at the same time.
5. When Dressing Up As A Clueless Character Took One Phrase
All you had to do to dress up as Ty was wear a red, curly wig and utter this important line.
6. When The Shining Got A Simpsons Update
"No TV and no beer make Homer go crazy." When it comes to Halloween, me too, Homer. Me too.
7. When Hocus Pocus Took Away A Little Bit Of Your Childhood
This bus driver is beyond creepy and when I finally realized what he meant by this line, it definitely ruined my childhood a little bit.
8. When Family Matters Made Living Dolls Scary & Funny
How many kids of this generation can truly appreciate why "bobbing for rats" is both hilarious and funny? Not many, because they never got to see the amazing episodes of Family Matters that introduced us '90s kids to Stevil.
Seriously, the '90s knew how to celebrate Halloween. 2015 has a lot to learn.
Images: Walt Disney Pictures; Giphy; Comedy Central