Pixar Taught You Everything About Friendship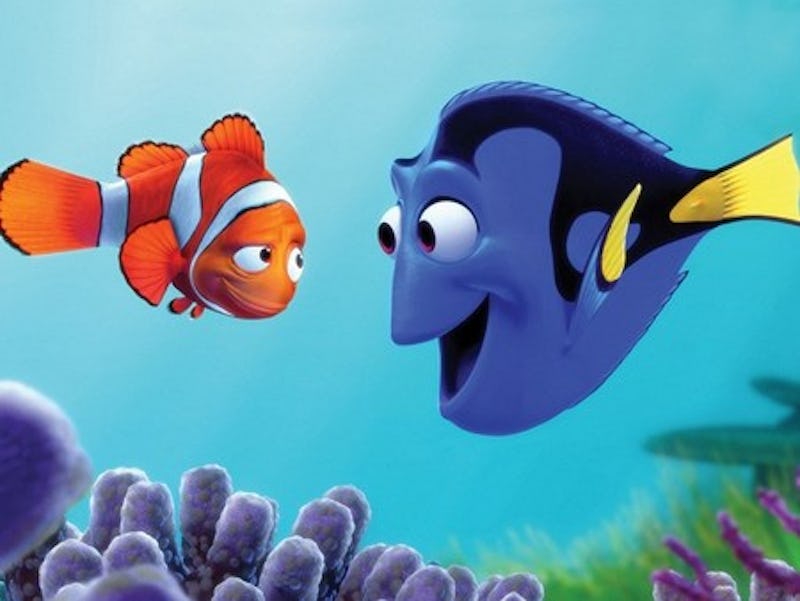 No matter where you have come from or how old you are, practically everyone is a fan of Pixar. The Disney-owned animated powerhouse has been taking audiences on high-flying adventures and making you cry your eyes out for almost two decades. Toy Story, the studio's first film, came out November 1995 — and as stated in a recent Pixar supercut, that's 20 years of friendship, warm gooey feelings, and life lessons.
This Thanksgiving, Pixar will be releasing its 16th film, Good Dinosaur. To celebrate this milestone, Pixar released a BFF supercut of their films' greatest friendships. And just a warning — this video will release a flood of dopamine into your system and then you will start crying. You might try to prevent yourself from getting teary-eyed, but like Marlin looking for Nemo, this strong current of emotions cannot be stopped.
It makes sense to feel all of the feels while watching this supercut. For many of us, Pixar was an integral part of our childhoods. We attended Toy Story-themed birthday parties. We still have P. Sherman's address on Wallaby Way memorized. But the things that have stayed with us the most are the amazing life lessons Pixar taught us about friendship.
Here are some of the best lessons Pixar has taught us over the years.
Friendship Is The Most Important Thing
It is easy to sometimes get wrapped up in the craziness of everyday life, but it is important to remember to make time for our friends. As Mike Wazowski said in Monsters Inc, nothing is more important than friendship. And if he said it, it must be true.
And It's All About Teamwork
Most of Pixar's films feature friends who have to work together to achieve impossible feats. Buzz Lightyear and Woody are plastic toys who literally take flight into the infinity and beyond, something that could have only been achieved by them working together.
Friends Lift Each Other Up
Friendship is all about supporting one another through the tough times. When Marlin became discouraged about his search for Nemo, Dory was there to remind him, "When life gets you down, do you wanna know what you've gotta do? Just keep swimming," and she helped push him through his self-doubt. True friends are there to lift us up when we need it.
And They Can Come From The Most Unlikely Of Places
The best kinds of friendship develop when you least expect it. Keep yourself open to new experiences and relationship with new people. You never know where it will lead you.
Opposites Make The Best Friends
People who seem like opposites can sometimes make the best kind of friends. Joy and Sadness, Woody and Buzz Lightyear, Sully and Mike — the list goes on and on. A lot of Pixar's films feature friendships between complete opposites. The differences compliment each other and makes the friends stronger as a unit.
Family Can Be Friends, Too
Hopefully, no squad has your back more than your family. Yes, sometimes your younger siblings can annoy you and your parents seem overbearing, but they love you unconditionally — and that's the best kind of friendship.
Friendship Is Forever
Randy Newman's "You've Got a Friend in Me" put it best. No matter what happens, thick or thin, your friends will always be there for you. There is no struggle or hardship that your friendship cannot weather. Friends love each other, and love is forever.
Happy anniversary, Pixar, I cannot wait to see what other amazing stories of adventure and friendship you have in store for us.
Images: Pixar; Giphy (6)