What Happens When You Don't Look Like Your Family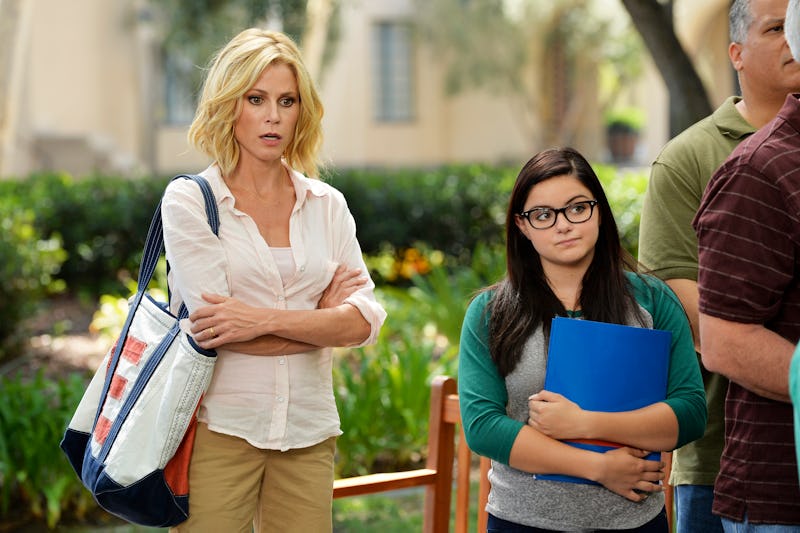 Ever since I was a kid, people assumed that I didn't belong to my parents. I wasn't the spitting image of either one of them and I had a different body type than my mom. I'm pretty sure the fact that we were a multiracial family confused everyone even more. It's almost amusing now to think about their baffled looks and high-pitched, stupidly uncomfortable questions like "Is she yours?" But back then, it wasn't exactly enjoyable, and I can't imagine my parents were thrilled about it either.
We've been trained to think that kids are supposed to look just like their mom and dad, and we sort of freak out when they don't, as if something went terribly wrong in the baby-making process. Even if you don't come from a multi-ethnic family like me, there's a chance you came out tall, blonde, and blue-eyed when everyone else at your house is a short, brown-eyed brunette. That's just how the gene-pool lottery works sometimes, and there's no explanation for it.
If this is you, and you keep getting teased for being the odd one out, I feel your pain, my friend. Bless your heart, because most people just don't get how much harder your life is compared to theirs, am I right?! Here are 22 things that happen when you don't look like anyone in your family.
People tell you all the time that you don't resemble anyone you're related to...
...Especially when they meet your parents for the first time.
"OMG, you guys don't look alike at all!" is one of the most annoying & common things you can hear.
Strangers are always asking if you were adopted...
Then cracking jokes that aren't very funny...
... Like "I wonder what the milkman looks like."
...Then you got embarrassed because your mom got really defensive and caused a scene.
You dread family reunions...
...And try to avoid your weird uncle
...Who still calls you "the stork baby."
(You have your ways of coping.)
You also hate family vacations...
... The hotel staff always assumes you're an in-law, and they call your brother your husband.
Your new college roommate asks if the picture of your sister is your best friend from home.
Graduation is awkward...
...Your professor thinks your mom is your older friend.
The photographer at your sister's wedding asks you to step out of the way when it's time for a family-only shot.
...And convince yourself that you're kindred spirits.
In the end, you just learn to deal with all the weird looks...
...And try not to listen to that horrible voice in your head that tries to convince you that maybe, just maybe, you really were adopted.
Images: ABC; Giphy (22)