This Bride Gave Her Wedding Dinner To The Homeless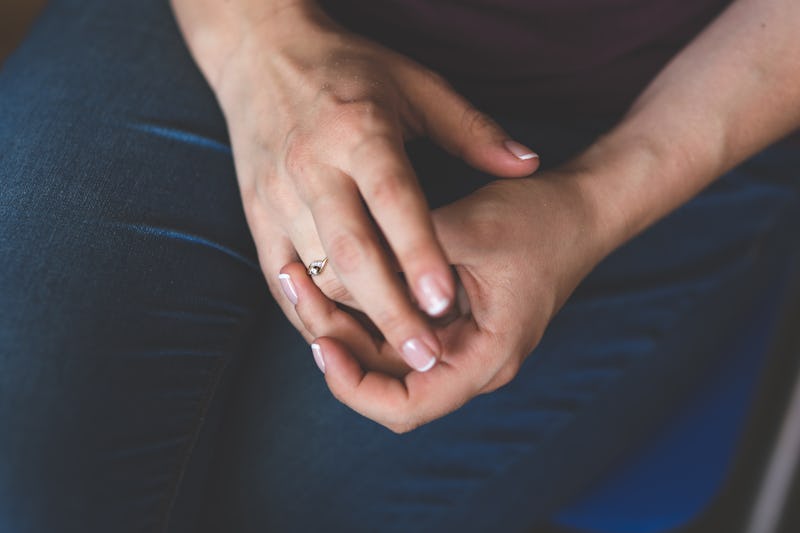 Some little girls grow up dreaming about what their wedding will be like. Last week, one of those little girls became a woman whose wedding banquet turned into a meal for the homeless. Weddings are expensive — even the most frugal celebration will put you out a few thousand dollars. The industry has completely capitalized on the societal pressure to have what every other bride is having. Flowers everywhere, decorative table settings, music, gourmet food, an endless flow of alcohol, an enormous cake. Those "staple" wedding details can really add up. So what happens when the groom gets cold feet and leaves the bride and her family to deal with a non-refundable wedding?
For the Sacramento, Californian bride Quinn Duane, experiencing a heartbreaking nightmare was the perfect opportunity to let her golden humanity shine. Rather than letting the heaps of gourmet food sit untouched in the four star hotel banquet room that her reception was meant to take place in, Quinn and her mother Kari Duane invited the homeless community to the hotel. While Quinn stayed at home in the wake of everything that had happened, the homeless guests got to enjoy a good, hot meal. The bittersweet event made local news and the homeless attendees voiced their gratitude and condolences.
There's no right way to deal with tragedies on any scale, but when the first instinct is to do something selfless and charitable, it's pretty impressive. While the Duanes are allegedly still stuck with a $35,000 bill, they'll find some peace knowing it went to a good cause.
Image: Pexels