How To Make DIY Furry Monster Keychains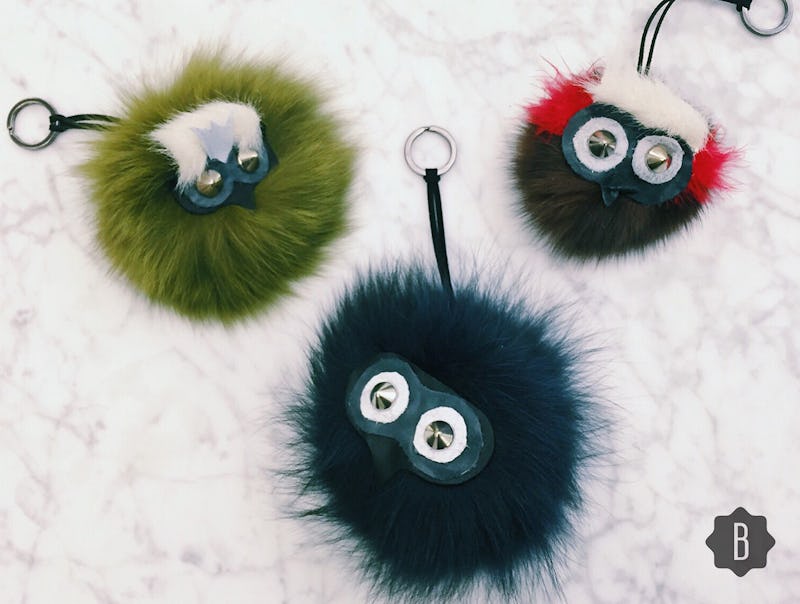 If you keep an eye on street style, you've probably noticed some furry little creatures hanging off the luxe bags of your favorite trendsetters lately. Both Kendall and Kylie Jenner have been spotted with Fendi's playful creatures — and there's a good chance you've set your sights on one yourself. However, if you've done your research, you know that these guys basically cost more than rent, which is a little much to splurge on a grown-up stuffed animal if you aren't a Kardashian. But luckily, if you're willing to forgo the fancy label, a quick trip to the craft store and about $20 is all you need to fake (faux?) it till you make it.
In just a few simple steps, I'll show you how to DIY your way to the fluffiest little devils you've ever seen — and nobody will know the difference between your creation and their thousand-dollar counterparts. At this price point, you can make one for every bag, or even give them as gifts to your friends for the holidays. The best part is, while the materials are yours to play with, your inanimate pet can take on whatever personality you choose. Big furry eyebrows? Leather accents? Studded eyes? Googly eyes? The options are endless.
Image: Jenna Wexler/ Bustle