Nathan Sykes' "Over And Over Again" Makes Us Melt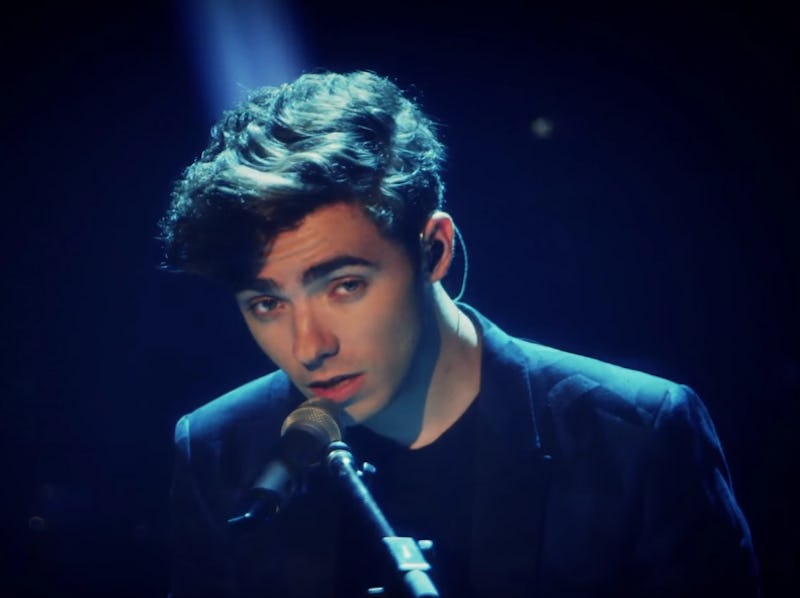 There is a very, very good chance you are going to be swooning in the next five minutes. I wish I could take the credit, but the reality is Nathan Sykes' new song "Over and Over Again" will make you melt. After the Wanted broke up in 2014, Sykes began to pursue a solo career, proving that he can definitely garner success as a one-man act. If you had any doubts, just give "Over and Over Again" a listen and tell me he didn't just drive an arrow through your heart.
Sykes performed the ballad live before its official release on Nov. 20. You can give a quick shoutout to the internet, because the video of his performance is the high-quality audio we need to get us through the next month of waiting. Sykes captivated the audience with his smooth voice and emotional delivery. (Bonus: He played the keyboard as he sang, which made it even better!)
Sykes told the crowd that the song is his way of telling someone he cares about how he feels. Whoever that person is, is very lucky because these lyrics aren't messing around. "From the way you smile / To the way you look / You capture me / Unlike no other / From the first hello / Yeah, that's all it took / And certainly / We had each other," Sykes sang.
The song shows a compassionate side of Sykes, as he vows to protect the one he loves. "Just put your heart in my hands / I promise it won't get broken," he added. "We'll never forget this moment / It will stay brand new / 'Cause I'll love you / Over and over again."
The track is all sorts of perfection, but fits in with two songs Sykes previously released, "More Than You'll Ever Know" and "Kiss Me Quick." All three tracks highlight his strong voice, while also sticking to a soulful, timeless sound. It makes me even more excited for his new music. You can listen/swoon to "Over and Over Again," courtesy of the video above.