Jillea's New Music Video Is Here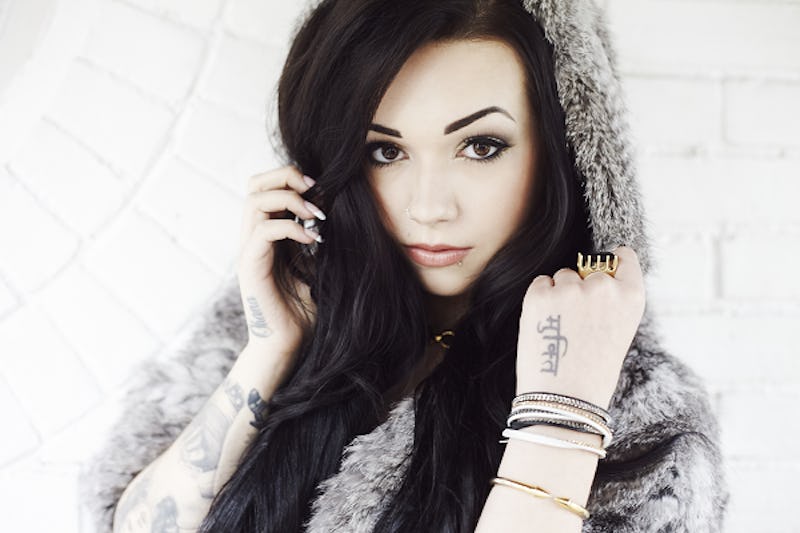 It has been a great year for women in pop music. Taylor Swift shed her country image completely to transform into a bonafide pop star; Selena Gomez released several sultry singles; and Demi Lovato heated up our summer with her neon-splashed music video. Now there's a new singer on the block looking to join the ranks of our collection of pop superstars, and she just might be able to do it. Her name is Jillea, and she might be the edgy addition that pop music needs right now.
Though Jillea may not be a name that is on your radar just yet, this up and comer is already making a name for herself in the music industry. The 21-year-old Toronto-based singer is currently working on her EP, but she's more than just the face of the music: she's also one of the forces producing and writing it. Jillea created buzz for her own work after taking home first place in Slaight Music's It's Your Shot competition, a songwriting and artistic development competition for talented artists looking to breakout. Following her big win, Jillea dropped out of college in order to pursue music full time. It seems to be working out for her: the song that scooped up the award is the rhythmic ballad "Shattered," and it's the same song that she has just released a music video for. If Slaight Music noticed her talent on "Shattered," then soon-to-be fans should, too. You can currently download the song on iTunes or listen to it on Spotify to get the full Jillea experience:
The tatted and pierced Jillea may remind you of an edgier Gomez (or Lovato, considering how freakin' on fleek Jillea's eyebrows are) and she's certainly no stranger to belting her heart out, especially when it comes to the tough stuff. The song is about losing out in love, something that the new artist says she has personally experienced. Maybe that's a good thing for the emerging artist: she may have lost out in love in the past, but in terms of her career, Jillea may prove to be a total winner.
Check out the new music video below: