'The Flash' Brings The Snarts' Dad To Central City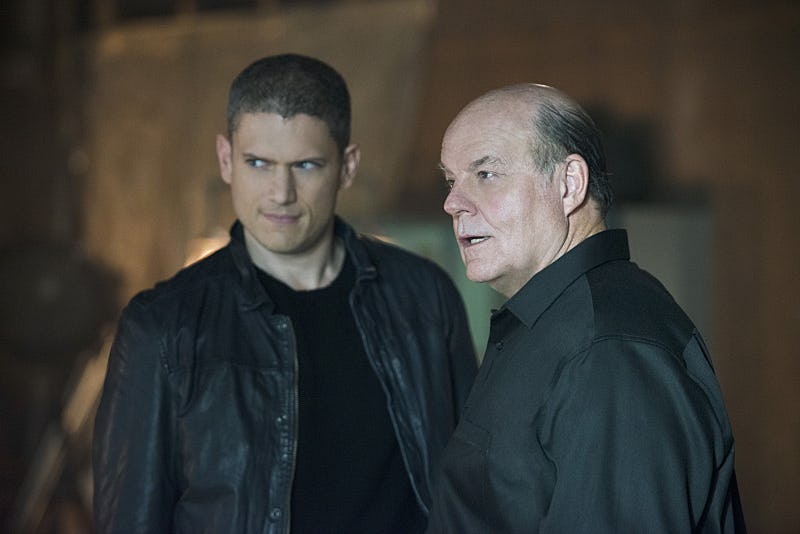 We've met the villainous siblings, and now it's time to meet their dad. The Flash introduces Lewis Snart in this week's episode, the father to Leonard Snart (aka Captain Cold) and Lisa Snart (Golden Glider). We know these two kids are trouble, but is that something they inherited from their dad? We're about to find out.
Michael Ironside has been cast to play Lewis, and he'll make his first appearance in "Family of Rogues." You know what that means? Both Leonard and Lisa are once again returning to The Flash on Tuesday night, which is pretty exciting (for both me and Cisco). While we largely know what to expect from the Snart siblings, their father is much more of a mystery.Unlike his kids, Leonard actually isn't a prominent character in the DC universe, though the comics do reveal enough about his background to give us some clues about the TV version of this character.
For starters, Lewis wasn't a great dad — at least not in the comics, which should make his appearance on The Flash very interesting. Captain Cold's comic backstory explains that while growing up, he had an alcoholic and abusive father. Lewis used to beat Leonard, which is what lead to his "cold heart" and eventually, picking up the alter ego of Captain Cold. As for Lisa, she primarily suffered from emotional abuse from her father, also leading to a life of crime.
Will Lewis be as cruel when adapted to TV? It seems that way, as The Hollywood Reporter described the character as "a cold-blooded, ruthless career criminal. Recently released from prison, he returns to Central City with a plan that will endanger both of his children." Does that mean Leonard and Lisa will work against their father? And maybe even get some help with Team Flash? Or will Lewis somehow convince his kids to join in his dangerous plan?
Either way, it sounds like the Snarts' family reunion will be just as cold as their alter egos when they reunite on The Flash.
Images: Diyah Pera/The CW (2)