The 'Gilmore Girls' Revival Needs These Favorites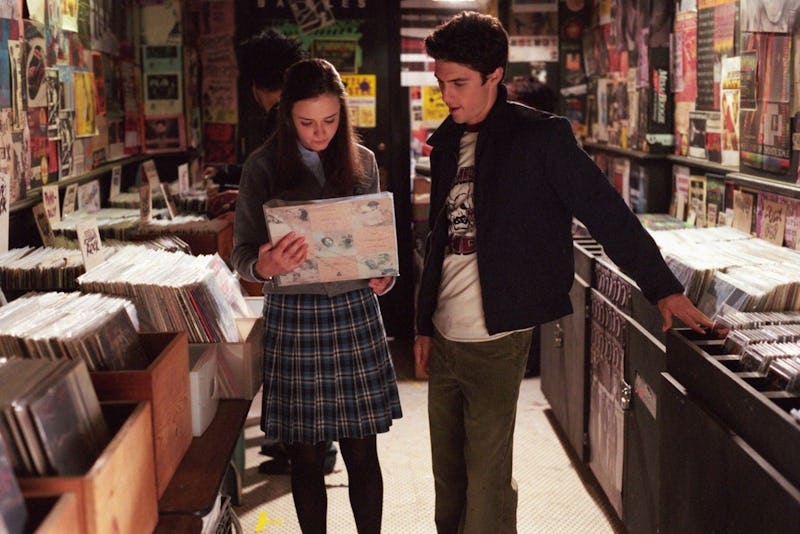 Have you cleaned up all the coffee you spilled after finding out that Netflix has reportedly ordered a Gilmore Girls revival limited series? Can I make better coffee jokes than that? We'll see! Start brushing up on your pop culture references, because Stars Hollow is back, baby! The question is, who from the Gilmore Girls cast could return for fresh new episodes this new season? While we wait for an official statement from Netflix, which is not commenting on the reports of a revival, let's get to speculating.
Lucky for you, I listen to the Gilmore Guys podcast and their "gabs" with many of the former cast and crew members in which they've talked about the possibility of a revival. That's right, I'm a Gilly. If you're reading this, you should probably check them out. So I know for a fact that a shocking number of Stars Hollow residents are down for a revival.
Of course, the tragedy is that since Edward Herrmann passed away late last year, we won't get to see him return as Richard Gilmore, though I'm sure he'd get a beautiful tribute on the revival. One face I'm not so confident about seeing is Doyle. He's busy with his award-winning screenwriting career, as well as being the co-creator of Empire. So, who could return? I presume that the Stars Hollow townies will be the biggest feature, though wouldn't if be fun to hear from Marty, Tristan, Madeleine, Louise, Liz, Glenn, or even Christopher again? TVLine is reporting that the first four names on the following list will be on the unconfirmed Netflix revival, followed by my best guesses based on availability and importance to the Gilmore Girls plot. It's only a little biased, I promise.
Lauren Graham
TVLine's report says she will be on the revival, so please, Netflix, give Lorelai the great ending she deserves.
Alexis Bledel
Post-college Rory is a fascinating concept, isn't it? I hope TVLine is correct that we'll catch up with the youngest Gilmore girl on Netflix.
Kelly Bishop
It wouldn't be Gilmore Girls without Queen Emily, and according to TVLine, the revival knows that.
Scott Patterson
I mean, who's going to pour the coffee? According to TVLine, Patterson would be back to keep the future Gilmores caffeinated.
Keiko Agena
We've hit the speculation portion of the list. Lane's life was always the most fascinating to me, and I'm sure Keiko Agena (who has appeared on the Gilmore Guys podcast multiple times) would be down.
All Of Hep Alien, TBH
You know John Cabrera and Todd Lowe are game, especially after the band's "reunion" at ATX above. I bet they could even get Sebastian Bach to come back.
Sean Gunn
It's not Stars Hollow without Kirk (and Lulu), point blank.
Yanic Truesdale
He made it to the ATX Reunion, so I would hope that we'd get more Michel on Netflix too.
Liz Torres
Miss Patty's dance studio is an absolute fixture of Stars Hollow.
Sally Struthers
Honestly, I'm not sure that anybody told the fabulous performer who brought Babette to life that Gilmore Girls was even cancelled. Plus, she had the best one-liners.
Liza Weil
This is a big maybe — unless Netflix knows something that we don't know about Bonnie's fate on How To Get Away With Murder. I'm sure she could get away to film a scene and I know that Weil would love to revisit Paris Gellar even more than we'd like to hear from her again.
Sutton Foster
This isn't a "return" but let's do it for the Bunheads fans. Please? If she is too busy, I will accept any other bunhead as a replacement.
Adam Brody
This is another personal request. I just need to know what happened to Dave Rygalski!
Rose Abdoo
The actress who played Gypsy has been on Scandal recently, so we know she's out there.
Milo Ventimiglia
Hmmm, you know who's not on The Good Wife or Supernatural or Heroes: Reborn right now? Jess Mariano himself, people. The Scheduling Gods are in favor of #TeamJess and I couldn't be more smug. TVLine reported that "most — if not all — of Rory's major suitors" will appear in the series, and he is the most likely to be included in that. Sure, Jared Padalecki and Matt Czuchry might love to return, but they have full-time starring roles right now.
There you have it, the most likely characters to return if Netflix really brings Gilmore Girls back for a revival. I did warn you that this was going to be biased, didn't I?
Images: Warner Brothers Television; Giphy (11); WiffleGif; oy-with-the-poodles-already; yeah-its-gilmore-girls/Tumblr