Maybe 'The Mountain' Isn't So scary?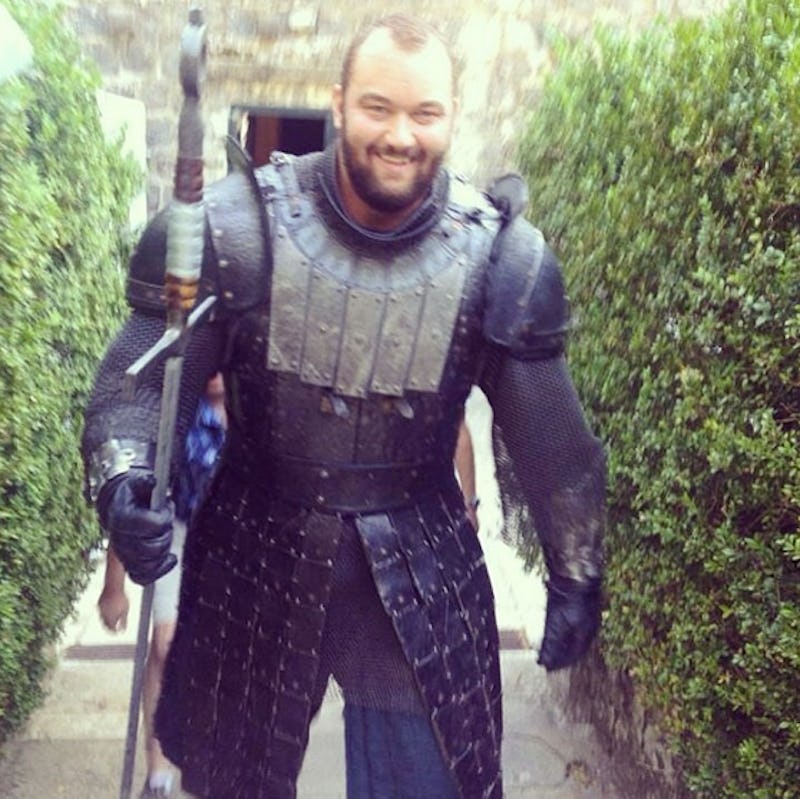 "Winter" is coming. Just kidding, it's actually pretty far off. Unfortunately, all of you Game Of Thrones fanatics still have to wait until the beloved TV show returns in the spring for Game Of Thrones Season 4. However, while the show did reveal its first teaser trailer a few weeks ago, a certain actor has taken it upon himself to continue to torture everyone with small bits of information. Hafthor Julius Bjornsson made his way to Instagram to post an image of himself as Gregor "The Mountain" Clegane armored up and ready to go in his costume.
The caption to his photo reads, "Game of thrones season 4 #dubrovnik #got #mountain #croatia #sword #big #lovethis." The Mountain, who is the brother to Sandor "The Hound" Clegane (played by Rory McCann), has appeared in various seasons of the show, but has already been played by Conan Stevens and Ian Whyte.
Now, Bjornsson will take on the role, challenged to play a fearsome and violent character. He's already brought the terrifying feeling that one would get standing next to a man his size just through his picture, but can he bring the acting, too?
So, with that, good luck to you, Bjornsson. I know it's not real, but I'm glad I won't be there to see your petrifying character killing people. That smile in your Instagram picture is quite deceiving.
Images: thorbjornsson/Instagram, Uproxx