11 '00s Movies That Prepared You For Adulthood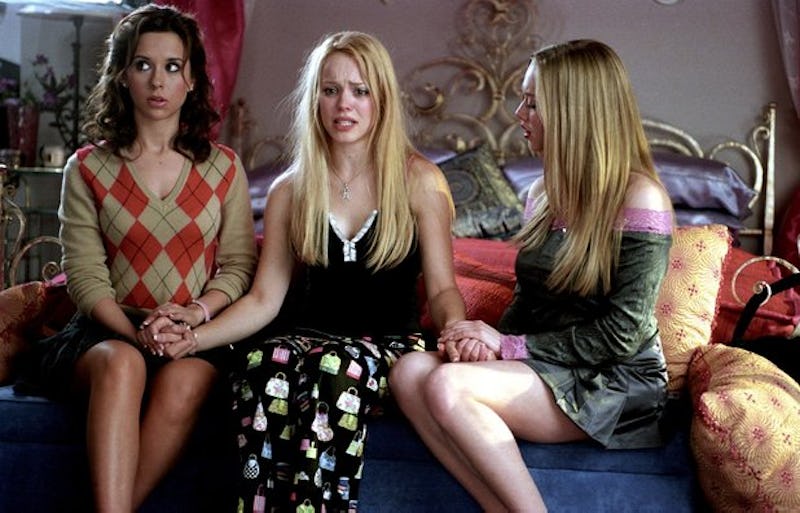 When I think back on the movies that I watched as a teenager in the early 2000s, the life lessons and important adulthood preparation they provided aren't necessarily the things that I think about first. Instead, I remember awkward girls becoming beautiful, an overload of pink costuming, and a lot of characters coming into themselves. But every time I find another early 2000s movie on Netflix and watch it with these adult eyes, I can't help but think about all of the small, insidious ways that those storylines snuck into my life.
Because as purely entertaining as these movies' plots may have seemed at the time, it turns out that a lot of them are not so trivial. Those movies that we loved and laughed at and quoted to our friends still hold up, through the lessons the lessons they teach about love, life, and becoming adults.
Just take a look at these 11 movies, whose plots you probably loved as a teenager. They are the ones you might've turned to during sleepovers, after a fight with your best friend, or in the middle of a rough break-up. Little did you know, they were imparting some important lessons that helped us viewers get through the tough jobs of being teenagers and prepared us to be adults.
1. Bring It On
Life Lesson: Sometimes you have to try new things in order to succeed.
2. Mean Girls
Life Lesson: Kindness matters. Don't gossip, and don't be mean. It won't get you anywhere.
3. The Princess Diaries
Life Lesson: You can't ignore the life you were born into. But you can decide your future.
4. 13 Going On 30
Life Lesson: Be happy with where you are. You will always want to be older or better or smarter or stronger, but the place you're in right now might be what's right for you, whether you realize it or not.
5. Freaky Friday
Life Lesson: Listen to your mother. She's always right.
6. She's The Man
Life Lesson: Always spend the money to see every single Channing Tatum movie that is made. Trust me, they only get better from here.
7. A Walk To Remember
Life Lesson: You can be in two places at once. Also, nobody likes melodrama.
8. Save The Last Dance
Life Lesson: The things that you love will never leave you. No matter how much you ignore them or just to push them away, they are part of you forever.
9. The Girl Next Door
Life Lesson: Keep the partying to a minimum before a big presentation/performance review.
10. American Wedding
Life Lesson: Do not put anything in your mouth that looks like feces. Even if you think it's just chocolate.
11. Crossroads
Life Lesson: Work hard at keeping in touch with friends. The value that keeping in touch with someone who has known you since elementary school will add to your life is well worth the effort.
And you thought those movies were just frivolous bits of cinema history! It turns out they were teaching you about life all along.
Image: Giphy (11); Paramount Pictures