Revisit Maureen O'Hara's Most Iconic Roles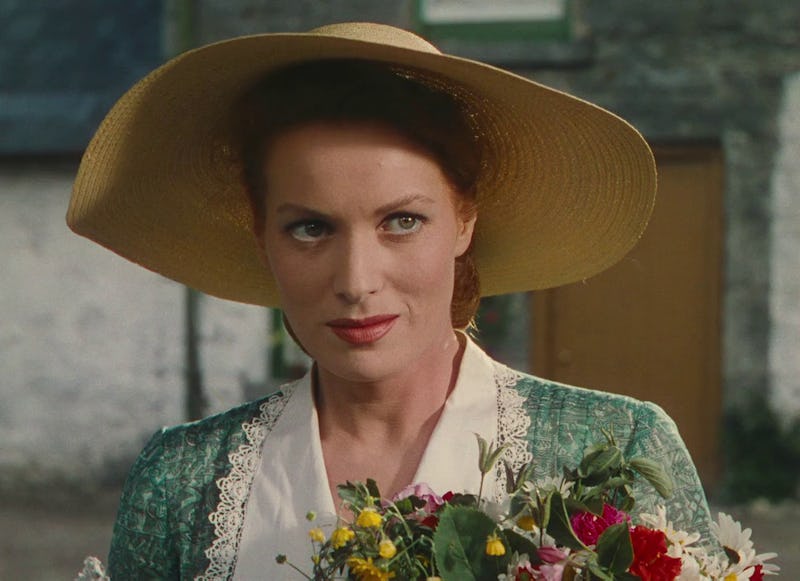 Sad news this Saturday afternoon: The legendary actress who starred in films such as Miracle on 34th Street (1947) and The Parent Trap (1961), Maureen O'Hara, has sadly passed away at her home in Boise, Idaho. She was 92.
Born in Ireland in 1920, O'Hara moved to Hollywood when she was just 19 and started her career with important roles in Jamaica Inn (1939) and The Hunchback of Notre Dame (1939) opposite actor Charles Laughton. Landing a part like Esmeralda in The Hunchback of Notre Dame at such an early point in her career is an awesome achievement, and apparently down to an innate star quality evident in all her screen tests. O'Hara went on to costar in movies with Hollywood greats such as Jimmy Stewart, John Wayne, and Sir Alec Guinness, and was directed by esteemed directors like Alfred Hitchcock and John Ford. O'Hara went on to gain U.S. Citizenship in 1946.
In 2014, O'Hara was awarded with an Honorary Oscar from the Academy of Motion Picture Arts and Sciences. O'Hara's dextrous and lasting career is memorable and well-loved. Here are some of her most important movie roles, which cemented her as Hollywood royalty, and will continue to be re-watched for years to come.
The Parent Trap (1961)
The Parent Trap was remade with Lindsay Lohan in 1998, but the original starred Hayley Mills as twins unwittingly separated by divorced parents, with O'Hara playing their mother. An iconic movie that, in spite of the remake, still holds up and is instantly recognizable.
How Green Was My Valley (1941)
One of O'Hara's earlier roles, this movie spans 50 years, following the fates of a family in a Welsh mining town.
The Quiet Man (1952)
O'Hara starred in five films with John Wayne, including The Quiet Man. The others were Rio Grande, The Wings of Eagles, McLintock!, and Big Jake. The incredible chemistry between O'Hara and Wayne is undoubtedly why directors kept casting them opposite each other — and why audiences kept watching.
The Black Swan (1942)
Described as a "swashbuckler," O'Hara doesn't merely play the love interest swept off her feet by a handsome pirate — she's every bit as gun-toting and feisty as you'd expect her to be. Think Keira Knightley's Elizabeth Swann when Johnny Depp's Jack Sparrow kisses her in Pirates of the Caribbean, but ready to fire and aim at a moment's notice.
A formidable talent, Maureen O'Hara will be missed.