7 Actually Cool Ways To Celebrate Halloween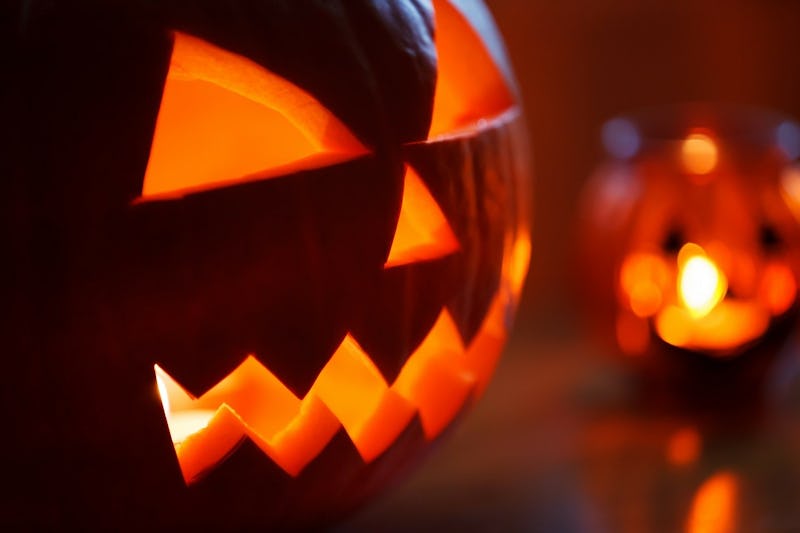 When I was younger, celebrating Halloween was easy. Either I spent my time trick-or-treating, or (if my neighborhood's day designated for begging for candy didn't land on actual Halloween) I wore my Halloween costume around the house for no reason and pigged out on all of the candy I had collected. Now? Well, figuring out what to do on Halloween is a little tougher.
I think that you reach a certain age when you find yourself in a perceptible gray area of Halloween celebrations. I don't have any kids to take trick-or-treating, but I'm way too old to trick-or-treat myself (and — before you ask — yes, there's definitely a trick-or-treating age limit). While being too old for free candy is bad enough, now I'm even a little too old to drink from a keg in a dark and damp basement while scantily dressed as a nurse or firefighter. Sure, I could head out to bar. But, it's a crowded and expensive option.
So, now what? At this awkward age, what can you do to have fun on Halloween without completely embarrassing yourself or threatening your professional reputation? Well, maybe you won't be doing keg stands or asking strangers for candy, but there are still plenty of things you can do to enjoy the spooky holiday. Here are seven things to do on Halloween.
1. Have a horror movie marathon
Let's be honest — there's no better day for scary movies! So, grab all of your favorite frightening films, and have your own scary movie marathon. Plus, it's a great excuse to pig out on popcorn and candy.
2. Better yet, have a throwback Halloween movie marathon
If scary movies aren't your thing, there are plenty of classic Halloween films to help you enjoy your evening. Whether you want to relive your childhood by watching Hocus Pocus or Halloweentown, Halloween is the perfect time!
3. Host your own Halloween party
Of course, you can always have all of your friends over for a Halloween celebration at your house. If you're aiming for something more sophisticated than Jell-O shots, Halloween is the perfect occasion to host a murder mystery party. It fits with the mysterious theme of the holiday. Plus, it pretty much forces people to dress up.
4. Bake some festive treats
If you want to stay home in your sweatpants, why not bake some deliciously festive treats? Whether you want cookies, homemade candy, or caramel apples, it's the perfect holiday to whip together some tasty eats. And, you'll have something delicious to snack on while watching all of those movies!
5. Carve pumpkins
When's the last time you actually carved a pumpkin? If it's been a while, get ready to get creative on Halloween! And, if you're feeling extra competitive, you can even host a carving competition with a few of your friends.
6. Dress up — just because
Whether you have big plans or not, there's no reason that you can't get all dolled up on Halloween. After all, that's half the fun of the holiday. If you want to head out and show off your costume, get dressed up with a group of friends, and then head out for dinner.
7. Go to bed early
OK, perhaps this isn't the most exciting option. But, it still sounds pretty great, right? Crash in bed early on Halloween, and catch up on some much needed shut-eye. After all, nothing's scarier than a lack of sleep.
For more Halloween ideas, check out Bustle on YouTube.
Images: Pixabay; Giphy (7)