Real Crimes In Sioux Falls Show Why 'Fargo's Dark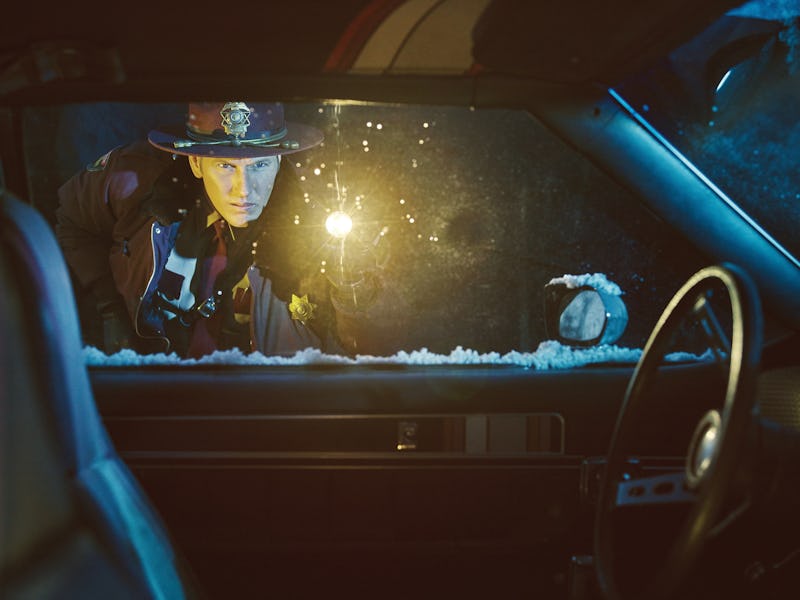 Fargo is arguably one of the best shows on TV right now. With its delightful mix of dark comedy and suspense, it's truly unlike most of the programs out there in recent years. Following the unusual format of being in anthology series, Fargo Season 2 brings viewers to crime-filled Sioux Falls, South Dakota. The police in the show are investigating fictional crimes but as it turns out, Sioux Falls has some horrifying real life crimes that they are famous for.
Unfortunately, as recently as this year, Sioux Falls has the dubious honor of being on the list of America's Most Dangerous Cities. According to the FBI's uniform crime report, a major issue in recent years has been drug trafficking since Sioux Falls is located at the intersection of two major highways, and gang activity has become rampant. While homicide rates have been down in recent years, there was once a time when Sioux Falls was known for a truly grisly massacre and also for housing one of (if not, the) most notorious bank robbers in American history. Let's take a look at a few of the crimes that Sioux Falls can unfortunately claim as their own, and speculate whether they'll inspire the show in any way.
The John Dillinger Bank Robbery
Ever heard of John Dillinger? You most likely have. On March 6, 1934 he and his band of gangsters were convicted of robbing the First National Security Bank in Sioux Falls in broad daylight. The group made off with $49,000. A motorcycle patrolman was shot with a machine gun by one of the outlaws In the process. The notorious thugs then escaped with hostages, many of whom were shot by the police who arrived at the scene. According to the History Channel's website, in 1934, his girlfriend-turned-FBI-informant, helped the feds track Dillinger down and he died in a shootout with the agents.
The 1973 Gitchie Manitou Murders
This gruesome crime actually occurred at Gitchie Manitou State Preserve in Lyon County, Iowa, but it was perpetrated by three boys from Sioux Falls South Dakota. Allen, James, and David Fyer were later convicted of the murders of four teenagers who were killed when they were partying in the woods in 1973. A fifth victim was allegedly raped, but escaped with her life. Luckily she was able to identify the killers and they were sentenced to life in prison.
Home Of Robert Leroy Anderson Murderer/Kidnapper/Rapist
Anderson was thought by authorities to have been a serial killer who was caught before he could do his maximum damage. In 1994, he was kidnapped Larisa Dumansky from her night job in Sioux Falls and murdered her. Then on July 29, 1996, he kidnapped, raped, and murdered Piper Streyle. He was convicted of both crimes and sentenced to death in 1999. But, he hanged himself before his sentence could be carried out and never revealed the location of Piper's body.
With crimes like these taking place in South Dakota in real life, it's no wonder Fargo is so dark is Season 2.
Images: Mathias Clamer/FX; Wikimedia Commons (3)