The City of Angels, the murder capital of the country... what's the difference really in the two nicknames? On Wicked City, a serial killer is on the loose — in the form of Ed Westwick — and he's adding to the body count on the Sunset Strip. The promo for Wicked City says L.A. is the U.S. murder capital, but was that actually the case at the time? Or is this something that Hollywood is making up to add some drama and thrill to the show's killer concept?
Well, it turns out that the creators of Wicked City don't have to reimagine a dangerous Los Angeles in the '80s, because it was actually one of the murder capital of the U.S. at the time. According to an article from The Miami News in 1980, Los Angeles was fast on its way to becoming the "murder mecca" that year. As the article says, Los Angeles was known for the more bizarre crimes. For instance, the Hillside Strangler and Charles Manson were both active in Los Angeles in the late '60s and '70s. The article attributes the high death rate at the time to the number of police officers working. According to the commander of the LAPD at the time, the task force was much too small for the population of the city, as it was comparable to Chicago's population with half the officers.
As late as 1979, Houston held the title for the "murder capital of the country," with 30 murders per 100,000 residents. But, Los Angeles was, at the time of publication, experiencing a boom in violence and homicide, making it a contender for the title.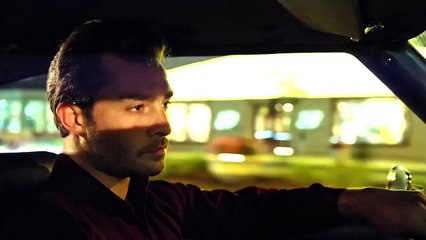 In 2015, Los Angeles is no longer considered a top three contender for the murder capital of the country. According to a recent article by the New York Times, Chicago is currently the city that has experienced the most homicides in 2015, having also experienced the highest number of murders in 2014. According to The Daily Beast, Los Angeles was on the list in 2014, but was still below New York, Detroit, and Chicago.
So, while Los Angeles is no longer the "murder mecca," Wicked City is certainly drawing on the dangerous aspects that ran rampant in L.A. during that time period.
Images: Eric McCandless/ABC