Bieber's Manager's Engaged, Still Named Scooter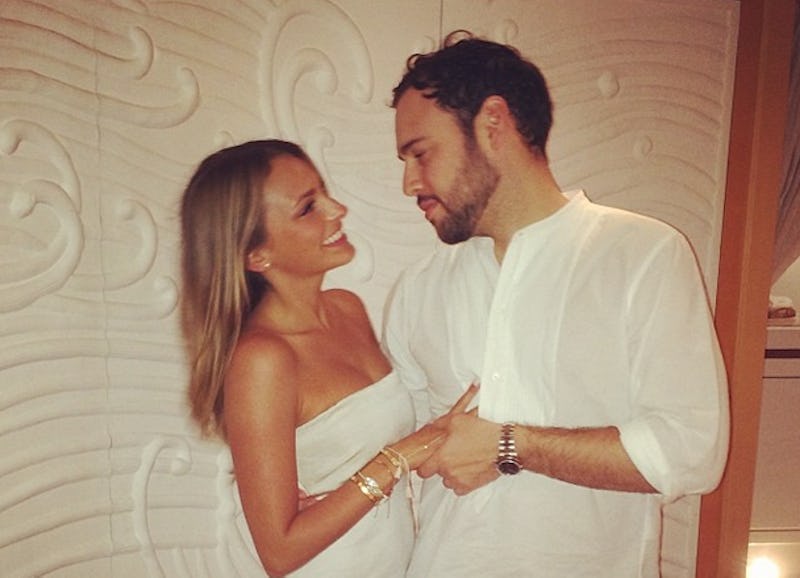 Today is the day that someone named Scooter was deemed old enough to get married. That's right, Justin Bieber's manager Scooter Braun is engaged to his girlfriend Yael Cohen. According to reports, Braun proposed on Jan. 5 at his home in Los Angeles. According to other reports, Braun is 32-years-old which is stunning when one considers that he still goes by the name Scooter.
In addition to managing Justin Bieber, Braun also manages Carly Rae Jepsen, The Wanted, and Psy. Cohen, on the other hand, is the founder of the nonprofit organization F**k Cancer which she launched in 2009. F**k Cancer is "a cancer education organization aiming to activate Gen-Y to engage with their parents about early detection, preventative lifestyles and communication around cancer," reads a statement on their website.
While there is no word yet from Bieber — and Justin Bieber's words are extremely important — Jepsen has shared her congratulations on Twitter saying, ""Huge congrats to @scooterbraun and @yael on their engagement! I am so happy for you both! #truelove #yay."
Neither Cohen nor Braun have publicly commented on their engagement, but Braun did recently tweet "Loving 2014. Luckiest guy in the world :)" as well as a photo of a piece of art by Harland Miller which says, "Incurable Romantic." The entire phrase on the artwork reads, "Incurable Romantic Seeks Dirty Filthy Whore," but he left that second part out because that's, ya know, pretty rude to say about your new fiancé.
No one has yet come forward to release a statement on why Braun didn't just write "Incurable Romantic" on a sheet of paper and take a photo of that, instead.
Congrats, guys. Here's hoping Justin Bieber keeps his shirt on at your wedding.
Image: Scooter Braun/Instagram