The Name Is Horan, Niall Horan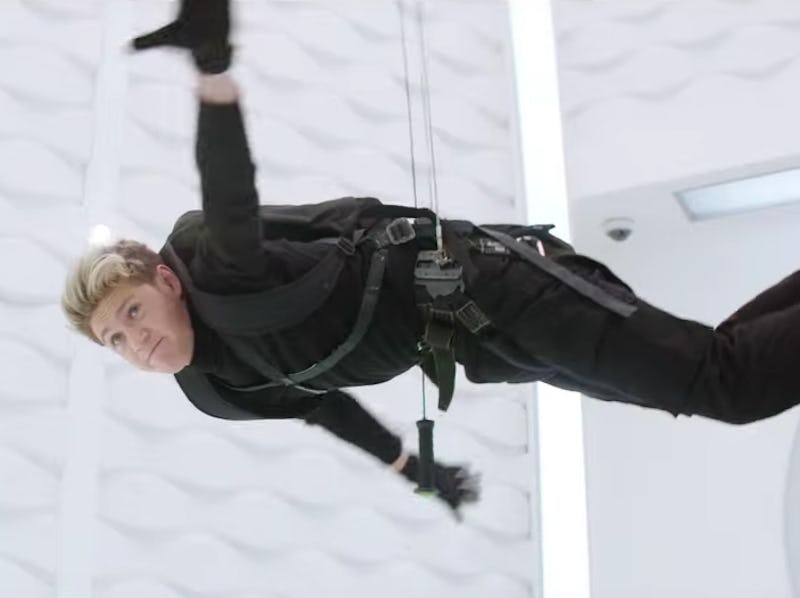 With the sad yet inevitable One Direction hiatus looming on the horizon, there's a lot of questions about what the band will do with their time off. If Niall Horan is looking for any ideas, the internet has one: Become 007. No worries, Daniel Craig himself endorsed Horan as Bond, which basically means this needs to happen now.
When asked how he would feel about Horan suiting up for the iconic role, Craig said, "Absolutely fabulous. He would, yes [do the part justice]." I completely agree. (And I feel like a lot of Directioners would as well. We already know that Horan can rock a tuxedo with the best of 'em, but seeing him dabble into acting — in the iconic role of James Bond, no less — is taking things to an entirely new and fantastic level.
Of course, it should be noted that each Bond actor plays the role a little differently, so Horan would put his own unique spin on the part. That means for better or for worse, we'd get a very interesting version of the character. With that in mind, here's 11 things that might happen if Niall Horan was to step into the role of James Bond.
1. A Lot More Trip's To Nando's
A secret agent's gotta eat.
2. A Little Less Grace Than Usual
So maybe not as coordinated as previous Bonds.
3. But Lightning On His Feet
Gotta outrun the bad guys.
4. Liam Payne Might Help With Missions
Ooof. May it go smoother than this moment.
5. Awkward Dancing
So Horan will be diversifying Bond's skill-set.
6. Puppies
Please let there be puppies.
7. Possibly Some Questionable Facial Hair
But hopefully not.
8. Lots Of Motivation
Bond needs to inspire the world, right?
9. Poor Acrobatic Skills
Okay, so this might need some work before Horan can save the day.
10. Hopefully Less Accidents
But no guarantees.
11. But He'll Definitely Be The Right Person For The Job
And I totally trust Louis Tomlinson.
Niall Horan, you have my vote for James Bond!
Images: One Direction (screenshot); Giphy (10)