Urban Decay's Naked Vault Volume II Is Here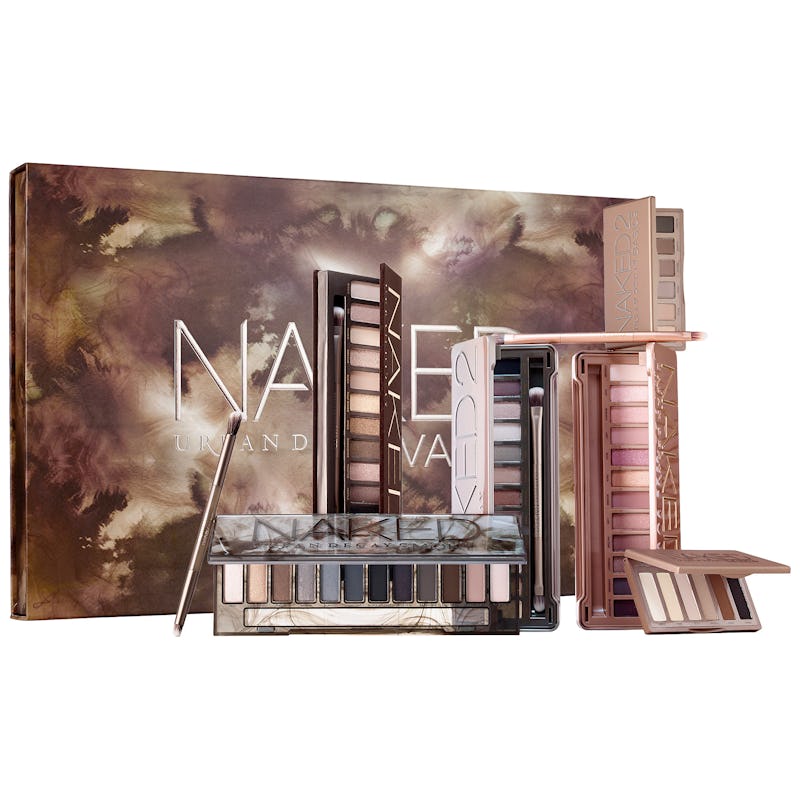 Hold onto your false eyelashes, because Urban Decay just released Naked Vault Volume II and it's already sold out. Yes, UD fans, you can now get all six eyeshadow palettes in one single box, but you'll have to wait. In my opinion, it's worth every second of waiting because Urban Decay Naked Vault Volume II has increased the savings, including every eyeshadow you could imagine.
Last year, UD released it's first Naked Vault palette and the makeup world went wild. It retailed for a whopping $280, but came with twelve products, six of which were full palettes. If you bought each product individually, it would set you back $372. So while the collection was impeccable, the price had much to be desired — it was a mere $92 in savings. Still, customers and die hard UD fans were in love with the concept. You could buy a whole collection for yourself or buy now to dole out as Christmas, birthday, and other holiday gifts later. However, the initial Vault sold out, as expected, and is no longer available (except on eBay, where you can spend upwards of $400 to own it.)
The Volume II palette has improved dramatically in price: The whole collection costs $165, saving customers $109. It comes with the original Naked palette, the Naked2, Naked3, and the Naked Smoky. It also comes with Naked Basics and Naked2 Basics. That's six full palettes in one collection!
Unfortunately, it took a whole five minutes for this palette to sell out on Sephora.com. Hopefully they restock soon, because people are really upset about the idea of not being able to play with their new palettes. One customer on Sephora's website left a comment, saying, "Out of stock already?!," while another commented, "I had been on the page since 6am and they already out of stock.. they only had 20 or what?."
Hopefully Sephora will restock soon so Santa can fulfill the wishes of these sad and angry UD-loving women (and men) everywhere!
Image: Sephora